Disclosure: The prize is sponsored by Lugz one winner will receive a pair of Shifter 6 Lugs boots of their choosing (size and color). I was provided a pair of Lugz Shifter 6 to facilitate this review and giveaway event.
This pair of Lugz spoke to me because they simply scream winter weather. I love the colors, which is obvious since they match the color of my blog colors. Now since I was also torn between two other Lugz styles, I went a step further before deciding which pair of Lugz to feature and give away in the All That Glitters Giveaway Hop. I put up the three styles I was having a difficult time deciding between, and put them up for a vote on my Facebook Fan Page. If you are not already following me there please take a moment to do so, because I plan to bring a lot more choices to my fans in the future. In the end however, this is the pair that won and I could not be more excited to show them off to you and give you a chance to win a pair of your own!
Never fear if this color does not speak to you as the lucky winner is allowed to select any color from the
Shifter 6 line
, and there are seven total colors to choose from!
Here are the other six color options:
Each pair is a retail value of $79.99 which is quite a nice prize to win and I hope that you will come back and do the daily entries to increase your chances of winning!
I have to say I detest the cold weather. I am no snow bunny! One thing I can say about these Lugz boots is that they keep my feet so dry, and so warm!
If you are curious about more information on Lugz please check out my
previous reviews
and giveaways, or visit the Lugz Website "
About
" page. I think you will be quite impressed with the company background, as well as surprised at who is wearing Lugz fashions!
Also once you have entered my giveaway please see the link up below to enter other wonderful drawings offered by my fellow bloggers.


All That Glitters Giveaway Hop #AllThatGlittersHop Win Lugz Boots
Welcome to the first Hopping Bloggers Giveaway Hop of 2016 – the All That Glitters Giveaway Hop!
A group of bloggers has put together some amazing giveaways for you (with the minimum value of $15 each – but some are much more than that!). Be sure to enter them all – there is no limit to how many you can win. GOOD LUCK and HAPPY NEW YEAR!
//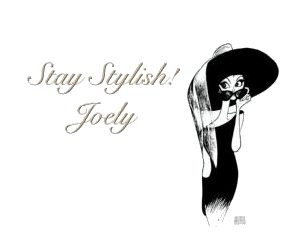 I love comments! Please join in discussion, ask questions, or leave tips for other readers. Comments truly are the driving force behind any blog as it helps the blogger to know what you, the reader want to see more of!
Please Join my Facebook Group

Also On: