Disclosure: Affiliate links are used in this post. I received free product to facilitate this review.
As many of you know I do love to cook and I love using new and unusual spices in my cooking. When I found out that RawSpiceBar offered a subscription box of spices each month for only $6.00 I had to try it!
Spices are not inexpensive, especially when considering unique spice blends. Imagine what it would cost to purchase enough spices to have on hand for daily cooking to make all of the amazing blends RawSpiceBar can offer us for only six dollars. Then even if you are game for going out and stocking up on multiple spices, if you have the room in your pantry to store them all, they do not stay fresh forever. I love that raw spice box allows us to try many spices and blends at such an affordable price.
If you love to cook, you will want to try this out!
Each month RawSpiceBar sends us three new spice blends to try, following a theme. December's theme was Norwegian which is cool since a lot of my family heritage is Norwegian. The December box contained:
Gravlax Spices - Caraway, said to be Europe's oldest condiment, is the Scandinavian star of this Nordic inspired blend- bringing out a peppery, earthy flavor that is even a bit citrusy. These spices are specifically created for a delicately flavored gravlax but we also love this blend as a rub on chicken or tofu.
Winter Herbs -
This classic winter herb blend is perfect for a fall inspired chicken pot pie or spiral veggie pie. Rub onto chicken, turkey or pork for an easy flavor burst. We also love this blend for adding flavor to meat or veggie burgers, tofu marinades and vegetables soups.
Gingerbread Spices -
An unequivocal winter flavor, this blend balances warm & spicy flavors with cool, citrusy ones due to the influence of green cardamom, star anise & black peppercorns. We use this in a traditional Scandinavian cookie recipe, pepparkakor, but also love it in savory dishes, like roast chicken or sauerbraten.
Now do not worry if you are feeling uninspired because not only do you receive these wonderful spices but you also receive a full color pamphlet with mouthwatering recipes on it. My favorite being the salmon recipe using the Gravlax Spices. I can not wait to make this in my kitchen!
Granted it is the holidays and I already have our meals planned out so I will add this into our menu rotation soon but just thinking about it makes me want to run to the store and buy some salmon now!
I will be making the Potato Herb Gratin as a side to the salmon using the Winter Herb Blend.
Now being the holidays I would totally make the Pepparkakor (Nordic Ginger Cookies) except that my daughter is severely allergic to all things, ginger. Isn't that crazy? Ginger is so very healthy for us, yet it makes my daughter so ill. They do look scrumptious though ...
There are so many benefits to subscribing to RawSpiceBar. As I mentioned, it's super affordable, and you do not need to stock up on multiple spices until you have the chance to try the unique blends. I love this because I can decide which blends I will use frequently for my own family and only buy what I need to recreate them at home. Here are more benefits to RawSpiceBox and how it works: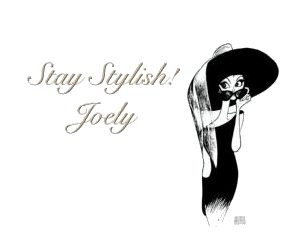 ---
I love comments! Please join in discussion, ask questions, or leave tips for other readers. Comments truly are the driving force behind any blog as it helps the blogger to know what you, the reader want to see more of!
Please Join my Facebook Group
Also On: