Disclosure: Affiliate Links are used in this post. I received a TomBox free to facilitate this post.
Ladies, this is the subscription box every woman needs! TomBox, the pampering box for "that time of the month".
Now I realize a lot of my readers are past the point of having a "that time of the month" but even still, TomBox offers a once a month box of goodies to indulge in, and having a time of the month or not, you deserve to treat yourself special at least once a month. Not only is the TomBox full of wonderful surprises each month, but they start out at only $10.00 which is an insanely love price if you ask me.
My box this month was a No Flow box. I did not receive pads, or tampons. So if you no longer get "the visit' you can elect for a No Flow box and just focus on the pretties, and the yummies inside!
Your TomBox comes with tampons or pads if you get the Flow Box, and all TomBoxes come with jewelry, makeup, and some type of tasty treat.
Oh and if you are wondering if TomBox offers name brand products ... yes they do! TomBox comes with brands such as Tampax, Playtex, Kotex, Cailyn, and Always. Some of the cosmetic brands include Cargo, Versace, Lord & Berry, Medusa's, and Maybelline, to name a few.
Okay so let's take a look at my box this month!
First I have to talk about this chocolate, but not before I eat another bit of it ...
Okay so this chocolate is amazing, and I just can not be emphatic enough about this, it is sooooo good! The chocolate is Speach's Dark Chocolate with a Sea - a play on words because it has sea salt in it, and chocolate begins with the letter C... okay anyway ... before you say you do not like dark chocolate, this is unlike any dark chocolate you have ever tasted! It tastes far more to me like milk chocolate. This is a definite reorder or me!
The bracelet bangle set is so nice! When I first saw it in the box I was worried it was going to be flimsy and cheap because there is so much to it I could not imagine how TomBoxes could afford to put a nice set like this in the box. This is a heavy duty bangle set that is a must have in my jewelry wardrobe. Most of my bangles and bracelets are light in color, so I am in love with this set, thank you TomBoxes!
The other bracelet, I could take it or leave it but only because it has a skill charm on it. Before you go thinking I could easily take that charm off, once again this is a sturdy heavy duty item! In fact, I already thought about that but would not want to ruin the integrity of the bracelet by trying. The marbled stones are heavy and gorgeous too. It's not that I am anti-skull, it just does not necessarily fit into my fashion aesthetic. Regardless, it is a nice solid piece and I know many people who would love it. In fact, my daughter snagged it for her boyfriend since it is very much a unisex piece.
As for the pampering items, or beauty products, I am excited to try the spa treatment set which comes with three individual products to try. The Aroma Spa Pedicure Collection contains a scrub, mud masque, and lotion. I can always use more pampering.
I will try the self tanning towelette - why not right? After all I am already ghost white and with winter on it's way I am going to be transparent soon. I embrace my complexion but it is fun to try out new things.
As for the Harvey Prince Perfumista sample, this is not for me. I tried it and my chemistry said Heck No! I will give it to my daughter as things always smell way different on her than they do on me. Whatever she loves smells bad on me, and vice versa. At least we usually do not end up wasting perfumes in this house since we can always swap out our selections.
Now, let's talk makeup!
My daughter saw the Medusa's eye shadow and said that it was supposed to be really great. I tried it and loved it! A lovely blue sparkling color.
The Lord & Berry eyeliner is awesome! I use Lord & Berry mascara often. Great brand and I am happy to have it.
The HD Concealer by Nickak is a little dark for me but has great coverage. Darker skined ladies should be very happy this month with this full sized gem. I should say darker than me, as most women could probably use it just fine.
So what do you think of my TomBox? Have you ever subscribed to TomBoxes before? Do you think you will now that you have seen mine?
Use my custom link to get your first box for only $8.00!
See other TomBoxes reviews:
TomBox May 2015
TomBox August 2015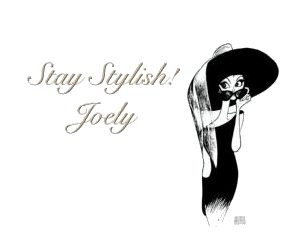 ---
I love comments! Please join in discussion, ask questions, or leave tips for other readers. Comments truly are the driving force behind any blog as it helps the blogger to know what you, the reader want to see more of!
Please Join my Facebook Group
Also On: