Disclosure: I received the DreamSpa 12inch ShowerHead to facilitate this review. Reference ID: pm51ea0fee1202f5aed11be11b85db8254
You may recall I posted a review on another shower head recently, the HotelSpa ShowerHead.
Both items can be purchased online at Lowe's.
My husband is a tall guy, and he has always had to bend over under our shower head! No more! He is a happy camper having the added benefit of the extension arm!
Don't make the tall people in your life suffer. Installing an extension arm is super easy and so affordable! Seriously for under $20 you can make someone really happy!
We love the rainfall feeling of the 12 inch shower head and the temperature feature is an added bonus! The shower head has three light features, blue, green, and red, depending on the temperature of your water. I think this would be wonderful for families with smaller children, elderly parents, or disabled family members, so no one gets burnt! Plus no one likes stepping into a cold shower! Also you can see the digital read out for an exact temperature as well!
Here is some additional information on the shower head:
12-in 2.5-GPM (9.5-LPM) Chrome Rain Showerhead
LED powered by running water, no batteries required
Built in water temperature sensor
Elegant 12-in curved fan design for perfect shoulder to shoulder flow coverage
Large lighted LED/LCD display screen indicates water temperature
LCD display changes color with water temperature
123 rub clean jets for drenching high power rainfall shower experience
Angle adjustable
Premium all chrome finish
Long life LED lights for 100,000 hours
And more information on the extension arm:
Chrome Shower Arm
Longest extension arm on the market, lightweight
Excellent for rainfall showerheads, provides greater mobility
Elegant arch design with stainless-steel tube
Extra long arm length provides 3-ft of vertical movement range
Large wing nut with brass inserts for easy and reliable hand tightening
Patent pending stainless-steel design with self locking joint for extra heavy weight capacity
Connects in minutes without tools
Can be used with any standard or rainfall shower head
Lifetime warranty
I really appreciated that they sent some plumbers tape along with the shower head! You just never know if you would need it so getting it was a bonus!
The Dream Spa Shower Head does have a very nice feel. I love the wide head which pretty much covers your body rather than standing under a small spray. Now you will lose the options to change the spray and the pressure is not the same as your regular shower heads but after all, this is the rain fall feel we are going for here! It is very nice!
If you are looking to do small home improvements that you can do yourself, this is one of them! Don't forget that extension arm which is sure to please as well! I could have given that to my husband as a holiday gift and he would have been pleased! In fact, my daughter's boyfriend is also quite tall, taller than my husband, he was envious of ours so I bought him one of his own to use at his place! He loves it too!
We are going to be updating our bathroom soon, so having a nice new shower head is a good start!
Would you love to own a rain fall style shower head? Do you like the temperature read out on the Dream Spa Rainfall ShowerHead? I would love to hear what you think of it.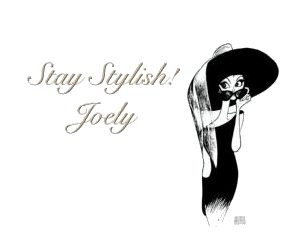 ---
I love comments! Please join in discussion, ask questions, or leave tips for other readers. Comments truly are the driving force behind any blog as it helps the blogger to know what you, the reader want to see more of!
Please Join my Facebook Group
Also On: