Disclosure: I received the Ozeri Green Earth Pan to facilitate this review. Affiliate links are included in this post.
I had a chance to test out the Ozeri 8 Inch Green Earth Frying Pan and I love it! So much so that it is going into my Holiday Gift Guide! In fact, I have loved every product I have received from Ozeri, they truly make quality products! You can see my review on their 42" Wind Fan, and their Electric Wine Bottle Opener on my blog as well.
As for the Green Earth Frying Pan, pictured below, I was impressed with everything about it.
I have been using Rachel Ray cookwear for about seven years now and have never really been happy with the set. I also unfortunately have a glass top stove, which is not by choice. Cooking on a glass top stove is not easy. When I received the Green Earth pan from Ozeri I was hopeful, but did not allow myself to get too excited because I have had my eye on another set from Iron Clad, which is a very expensive set! The pan is also only 8 inches which I figured would be near impossible to cook more than an omelette in. Boy was I wrong! I was able to make an entire meal for two in this little gem of a pan!
Your new Ozeri Green Earth Pan will come with a felt liner to protect it from scratches when stacking. Pretty cool idea if you ask me!
I was not sure how to explain this awesome coating so I am sharing what it says on Amazon:
GREBLON - an ultra-safe ceramic coating from Germany which is 100% PTFE and PFOA free., Innovative textured pan surface delivers enhanced heat distribution and superior non-stick performance without ever releasing harmful fumes or toxins.
Sounds good to me!
First, I braised some endive. For the record, I had never had endive before, let alone braised any, so this was a double adventure. My Blue Apron box included it so I was off to explore two new things at once!
Then it was time to seer the pork. The Ozeri Green Earth pan did not disappoint on either task!
The outcome? A gorgeous, mouthwatering plate!
So what was my experience? The Green Earth Pan from Ozeri was a dream to use. There was absolutely no sticking whatsoever, in fact the endive and pork slid easily around in the pan every time I wanted to move it. The heat was evenly dispersed throughout the entire pan, even with my glass top stove! You can see from the photos that the food was evenly cooked as well.
Now I am rethinking my desire to purchase the Iron Clad line of cookwear, and am considering an entire set of Ozeri Green Earth cookwear!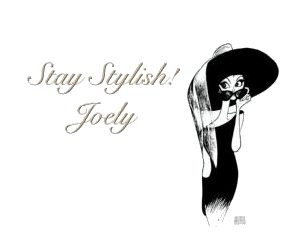 ---
I love comments! Please join in discussion, ask questions, or leave tips for other readers. Comments truly are the driving force behind any blog as it helps the blogger to know what you, the reader want to see more of!
Please Join my Facebook Group
Also On: