Disclosure: I was provided a pair of Lugz to facilitate this post.
UPDATE: Can't wait for the drawing to end? Have people on your Holiday Shopping List? Get this deal now ...
30% off Sitewide! Free Shipping with a total of $99.00 or more! Use Code Rugged30
You may all be aware of my love of Lugz and if not please check out my past article about Lugz.
Lugz are amazingly well crafted, and comfortable boots but more than boots they are on the cutting edge of today's street fashion!
Lugz offer shoes for men, women, and children, offering steel toe, slip resistant, and water resistant boots for the needs of everyone in your family! If you are looking for apparel Lugz also offers tee shirts, jackets, and vests.
From fun colors, to faux fur lined, Lugz has something for everyone! I have my eye on a few specific styles myself which are not only great for our cold winter weather here in Kansas, but also speak to my inner fashion diva!
The only issue I have with Lugz, is that they have so many styles to choose from that it makes it difficult to decide which to buy! I am always keeping my eye on their sales however because they run them frequently, and they are really great deals!
This is why if you subscribe to the Lugz Mailing List Within the Giveaway Widget you get 10 big entry points! Plus you will get 10% off your first order from Lugz!
I truly hope you will look into their company, and love them as much as I do!
This time we are featuring a men's pair of lugz, and you have a chance to win a pair for yourself or a loved one. This would make a wonderful holiday gift wether you win a pair or buy some for your family and friends this holiday season!
Handsomely modeled by my daughter's boyfriend, above, Lugz are appreciated by all ages! The younger people love the edgy street style Lugz offers, while some of us may love the durability and craftsmanship more. Personally I think what's not to love? Style and function work perfectly for me!
Lugz are also featured in my Holiday Gift Guide!
Be sure you read about the company history because you are going to be pretty amazed at who are wearing, and promoting Lugz! Plus checking this out may just help you in the giveaway entry form below!
Enter Below:
Lugz Men's Empire Hi WR Boots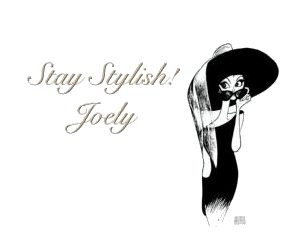 ---
I love comments! Please join in discussion, ask questions, or leave tips for other readers. Comments truly are the driving force behind any blog as it helps the blogger to know what you, the reader want to see more of!
Please Join my Facebook Group
Also On: