Disclosure: I am a Jord Wood Watches Ambassador. I receive free product in exchange for review and use affiliate links within the article.
I have always loved stuffing stockings for the holidays. Everyone in my family knows that there will be at least one stunner in their stocking each year. In our family we open our stockings last because it has become such a highly anticipated thing. If you are looking to stun someone with that wow gift in their stocking this year, look no further, Jord Wood Watches are just what you are looking for, and what they are wishing for!
Jord Wood Watches has introduced some new lines to their collection for the holidays and today I am sharing with you a gorgeous watch in Ebony and Gold from the Frankie line.
The Frankie also comes in two other color combinations including Purpleheart and Plum, as well as Zebrawood and Champaign.
The color of each watch is the natural color of the wood it is made from. Each watch is conditioned with natural Tung oil to prevent cracking.
There are just some things every man should have. A great love, a great cologne, and a Jord Wood Watch.
My husband has very few essentials in his life, but he adores a stunning watch. The Frankie series can be worn by both men and women, so grab one for yourself too, or add it to your holiday wish list.
You do not have to worry about the face of your watch scratching because it is made from sapphire glass crystal, which is scratch resistant, and is second in hardness to a diamond!
While he may be stunned finding this gorgeous timepiece in his stocking this year, you just may be stunned at how handsome he looks in it!
Jord Wood Watches are equipped with an ultra compact battery operated by quartz movement which was developed by swiss manufacturer Ronda. Real quartz is used to regulate the electrical frequency which helps keep more accurate time.
We know we like our men to be on time so give him a little help with a quality watch!
A watch that is as timeless as the love you have for each other...
One that he will cherish for a lifetime. This my friends, is that stocking stuffer stunner you are looking for, plus they are quite affordable for such a luxury timepiece!
I've partnered with JORD to giveaway a limited quantity of E-Gift cards worth $25 each for the holidays! If you've had your eye on one of these lovely wood watches, be sure to enter to get in on the savings, tis the season! Entering is easy, click the link below - it will ask you for your email and your favorite JORD watch (so many to choose from) once you hit enter, your code will be emailed directly to you!
For example, The Frankie by Jord Wood Watches is regularly $179 however with the $25 off coupon it brings it down to $154. Of course you can use your $25 off coupon on any watch at the Jord Website.
However please keep in mind I only have 100 E-Gift Cards to go around so grab yours right away and start shopping!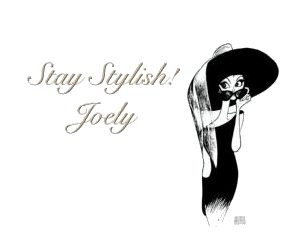 ---
I love comments! Please join in discussion, ask questions, or leave tips for other readers. Comments truly are the driving force behind any blog as it helps the blogger to know what you, the reader want to see more of!
Please Join my Facebook Group
Also On: