Disclosure: I had previously received a pair of Alterre shoes for a survey, I am not being compensated for this post.
A few months ago I was really lucky to be selected to participate in a trial to help out a new shoe brand, Alterre Shoes, with their upcoming line of designer women's shoes. All I had to do was wear the shoes, try them out, and report back in a survey about my feelings on the shoes.
I was impressed with the concept from the get go!
I fell madly in love with them and have been dying to tell you all about them but due to that the line had not yet been launched I had to wait. Well now the line has officially launched and I get to show you what I received, as well as give you an opportunity to win some for yourself!
Alterre is giving away one starter kit of their 2 in 1 shoes to celebrate the launch of their new innovative shoe line and I hope one of my readers is the very lucky winner!
Alterre shoes wanted to solve the problem many women have when it comes to being able to transition from work, to a night out on the town. Also for women who travel we know how difficult it is to pack more than a couple of pair of shoes. Alterre has developed a way to stay looking fashionable without the hassle of packing multiple pairs, or having to take your "out on the town" shoes to work with you!
If you have ever struggled with any of this then Alterre shoes are for you and one extremely lucky lady is going to win this before the holidays!
Let me show you what I mean by 2 in 1 starter kit …
The first image below shows you what a "kit" looks like – you choose a Lift which is the base of the shoe, then you select two Looks, which are the straps. The Looks change the look of the shoe! Get it? It's so cool!!!
Here is Look 1 below …
And Look 2 below …
Alterre has six different Starter Kits and eleven different Looks to choose from! Each Starter Kit comes with One Lift and two Looks to get you started. You can always buy more Lifts or add new Looks to your current Lifts as well, giving you an amazing array of mix and match styles to wear!
All in all we are presented with 65 possible combinations that are easy to switch into different overall shoe designs! This is perfect for the busy woman on the go, travelers, work to play, busy moms, dau to night, you name it – Alterre has it!
Better yet … Alterre shoes are comfortable! There is nothing better than a comfy pair of fashionable shoes right ladies!?
Alterre Shoes are designed in New York and made according to fair labor laws in Brazil, plus Alterre donates 5% of all proceeds to Women's Abuse Shelter Restore NYC so you get to do good while looking good!
The giveaway is super simple to enter so get entered and you just may be the super lucky woman that receives her starter kit valued at $180 before the holidays!
Your kit, if you are the winner, will be:
Black Heel Starter Kit which includes a the Black Suede Mule Lift, Mist Grey Jackies and Evening Sky Marylins Lifts and a handy travel bag, as seen in the image below:
Check out this short video showing some of the styles and how you switch from one look to another:
Seriously, isn't this just the best thing you have seen in ages!? I am super excited about being able to have an entire shoe wardrobe and no more worries about dragging along multiple pairs of shoes when I travel or want to be out and about for the day! I can simply pack one or two Lifts, and several Looks (which take up very little space) and have tons of options to choose from!
I am wishing everyone the best of luck so GO ENTER NOW ….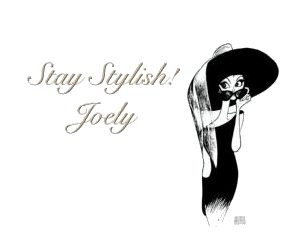 I love comments! Please join in discussion, ask questions, or leave tips for other readers. Comments truly are the driving force behind any blog as it helps the blogger to know what you, the reader want to see more of!

Also On: