Disclosure: I received a Rabbit Wine Bottle Opener to facilitate this review. Amazon Affiliate links are used in this post.
Well ladies, I got myself a Rabbit! No not a cute furry animal, or whatever else you may be thinking ... I got an amazing Rabbit Wine Bottle Opener!
Now you may remember I reviewed the Ozeri Wine Bottle Opener not long ago, and I do still love that one, but the Rabbit Wine Bottle Opener really surprised me.
First of all a Rabbit opener is completely different from any other wine bottle opener you have ever seen before. Or at least I had never seen one before. It is not a traditional opener, nor is it electric. It is a cool, steampunk looking gadget that is a real conversation piece, plus it works really well!
My husband actually said, right after using it, that it is the best wine bottle opener he has ever tried.
Here, take a look ...
Isn't it just cool looking!?
The presentation is spectacular, it arrives gift boxed, and comes with a foil cutter, all ready for gift giving. You can find this in my Holiday Gift Guide too!
Let me show you the steps of opening a bottle of wine with the Rabbit Wine Bottle Opener:
My husband and I actually had to open two bottles of wine because the process was so fast, I was not able to capture any good images the first time through! On the second bottle, the bottle featured in the above photo collages, we took our time because with the first one it literally took seconds to open the bottle, with no forced effort. We had to intentionally go slow to get photos for this article!
Imagine the wine lover on your holiday list as they open this gorgeous, and quite prestigious looking wine bottle opener! It would be even more impressive if they had never seen one before and you just happened to be that awesome person who gifted it to them!
As a wine lover myself, I know I would have loved to received the Rabbit Wine Bottle Opener as a holiday gift! Now all of the wine lovers on my holiday shopping list will be getting one!
What do you think of this cool contraption? Do you love the unique look of it as much as I do?
Get Your Rabbit Wine Bottle Opener today!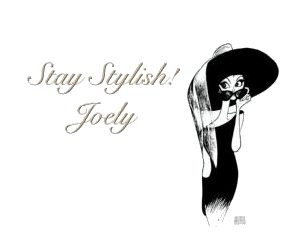 ---
I love comments! Please join in discussion, ask questions, or leave tips for other readers. Comments truly are the driving force behind any blog as it helps the blogger to know what you, the reader want to see more of!
Please Join my Facebook Group
Also On: