Many of you may already know, but for those of you who do not, my daughter and I are both Type 1 diabetics. This means we were diagnosed at a young age. My daughter was 7 when she was diagnosed with Type 1 Diabetes, and I was 19 months old. I was very lucky to survive as back then, it was difficult to diagnose, especially at such a young age! I am lucky my mother was persistent with my doctor!

Even when my daughter was diagnosed 14 years ago, I had to push the doctor into checking her for diabetes! You can read more about that in my #BehindTheBlogger It Was The Worst Of Times article.
National Diabetes month is observed every November to educate and inform about diabetes and how it effects millions of Americans. From diabetics, both Type 1 and Type 2, to those who live with, support, and care for them, not to mention those who are at risk. Today that means just about everyone! That means you!
Diabetes is not a stand alone disease unfortunately. Diabetes affects the immune system, making it harder to fight the common cold. As a diabetic I even have to be careful about what over the counter cold medicines I take! Diabetes can harm the liver, kidneys, heart, and so on. It is one of the leading killers in our nation today.
Some basic diabetes symptoms to look out for.
Excessive Thirst
Frequent Urination
Dizziness
Weight Loss
Sleepiness
Crying
Crankiness
Blurry Vision
Fatigue
Increased Appetite
Now please keep in mind, any of these symptoms can occur for other reasons. Consult your doctor if you have a health concern. My list is only from my personal experiences. I am not a doctor.
If you are able please consider sharing information about diabetes, and if you can make a donation to JDRF - the leading diabetes foundation that funds Type 1 Diabetes research. JDRF's goal is to progressively remove the impact of Type 1 Diabetes from peoples lives until we find a cure! JDRF is currently sponsoring $530 million dollars in scientific research in 17 countries!
Note
: This is
not
a sponsored post nor am I affiliated with JDRF in any way!
It seems these days everyone knows at least one person with diabetes, Type 1 or Type 2. I would love it if you would comment below in support of Diabetes Research. Feel free to talk about your own experiences.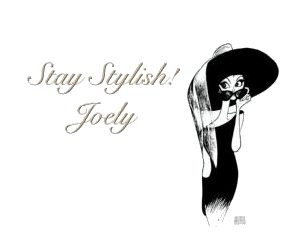 ---
I love comments! Please join in discussion, ask questions, or leave tips for other readers. Comments truly are the driving force behind any blog as it helps the blogger to know what you, the reader want to see more of!
Please Join my Facebook Group
Also On: