Disclosure: I received a set of PeachSkinSheets to test for the purpose of this giveaway.
Update: If you do not want to wait for the drawing winner to be announced PeachSkinSheets has a great sale going on!
We all know that sleep is vital to our health and well being. With that said, what we surround ourselves with while sleeping is also important. I recently got a much needed new bed for my husband and myself, but when I did, I faced a new challenge. Where to get sheets with extra deep pockets for the type of mattress I had! That is when I discovered PeachSkinSheets!
Meet Peaches, the PeachSkinSheets Mascot! Let me hear a big Aweeeeeeee.
These sheets are amazing! You don't have to take just my word for it, you can read reviews from other customers on their site.
I love the feel of the fabric and being in that midlife pre-menopausal phase, I can tell you that the night sweats are not nearly as intense as before I owned PeachSkinSheets. I also love how well they fit my mattress, never popping off the corners. With 18" deep pockets they fit double pillow top, Tempur-Pedic, memory foam, and custom number mattresses.
PeachSkinSheets offer 13 beautiful colors. Not sure what color to choose? Why not request a free color swatch!
I want to share with you my unboxing, because I love beautiful things, and trust me you will be impressed, but first, I would love it if you would take a look at the
20 Benefits of PeachSkinSheets
.
I will admit, I never gave much thought to a lot of this information but I am glad now that I know what I should expect from my sheet sets!
Above you can see just how absolutely gorgeous the packaging of PeachSkinSheets is! Already before you have even had a chance to see and feel the softness of the sheets themselves you feel cared about and pampered. That is what I love to see from a brand!
Notice the swatches they sent me. I did not request these but they just sent them so I could see a couple more of their colors in person. I love that! All too often you order something and it just does not look the same as it did on your screen. That is what is so wonderful about PeachSkinSheets free color swatch offer. Remember you can specifically request any colors you like.
Everything is so colorful, vibrant, and well structured in this packaging. Right down to the cute sticker keeping the tissue paper in place.
But wait ... there's more ...
Above you can more caring detail in PeachSkinSheets packaging. I believe when a business puts this much care into their packaging they really care about how they represent themselves, and about me as a customer.
Notice the absolutely adorable peach! I gave it to my daughter to hang on her keychain. She loved it because it is super soft and squishy.
Even the plastic bag that PeachSkinSheets come in is lined with satin material. This has been recycled into a toiletries bag for my son's girlfriend. We have been looking for a clear bag for her for when she travels but have been unsuccessful in finding the right size. This was not only the perfect size but so pretty too!
With all this gorgeous packaging I almost forgot that I was receiving the sheets! I selected the Deep Crimson Red color because we are going to be redecorating our bedroom very soon and this color will be a perfect compliment to the color we are painting our walls. I will blog about our bedroom redecorating as we start working on it, and I look forward to sharing that with you.
You can see in the images below what the sheets look like up close and how wrinkle free the sheets are. Okay maybe I could have fluffed up the pillows more and straightened the pillow cases a bit, but those are creases from my rushing to get the bed made, not wrinkles. Perhaps you are more of a perfectionist than me, but this is pretty much as close as "made" as my bed gets on a daily basis, other than a blanket.
The Original PeachSkinSheets are GREAT for hot sleepers! Breathable, ultra soft, anti-pill and anti-snag bed sheets featuring thermal control and moisture management properties...warm sleepers stay cool, and cool sleepers stay cozy. The durable athletic grade performance SMART fabric wicks away moisture to keep you drier and more comfortable. Best of all, they have a luxurious 1500 Thread Count softness with a brushed PeachSkin finish on both sides. Available in Split King, Cali King, King, Queen, Full, Twin and XL Dorm Twin and XL Dorm Full.
I love PeachSkinSheets as does my husband. They are soft, cuddly, and feel wonderful against your skin.
Oh and don't miss their colors of the month which change every month and you can buy them at a discount!
Enter below for your chance to win a set of PeachSkinSheets.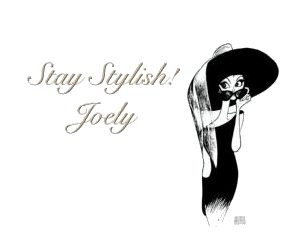 ---
I love comments! Please join in discussion, ask questions, or leave tips for other readers. Comments truly are the driving force behind any blog as it helps the blogger to know what you, the reader want to see more of!
Please Join my Facebook Group
Also On: