Disclosure: I received a HotelSpa shower head to facilitate this review. Reference ID: pma60212340aa537c0add14c245ec6fff9


I have been sick the past couple of days so my time to blog has been taken over my laying in bed for literally hours. When my HotelSpa shower head arrived today my husband put it right up. It literally took him seconds! Yes, he is handy, but even he said it was super simple to install.
These shower heads truly do provide luxury and it felt so good relaxing and washing off after feeling sick for two days. I didn't want to get out!
One thing my husband and I both loved was that the hose was very flexible. Our last one was so stiff that it was difficult to work with. We also love the different types of pressure you can adjust to. See details below:
6-in Chrome Showerheads with Hand Showers
3 way diverter with anti swivel nut allows for use of each showerhead separately or both together
Choose from 30 full and combined water flow patterns
6 setting 6-in chrome face rainfall showerhead
6 setting 4-in chrome face hand shower
High power precision SpiralFlo dial design
Settings of each showerhead include: Power Rain, Pulsating Massage, Hydrating Mist, Rain/Massage, Rain/Mist and Water saving Economy Rain
3 zone click lever dial with rub clean jets
5-ft super flexible stainless-steel hose with conical brass hose nuts for easy tightening
Angle adjustable overhead bracket
Another thing I personally liked was that adjusting the head from one type of water stream to the next was effortless! With my last shower head it was really difficult to move from one pulse action to the next and that was not due to it being really old, rusted, or corroded, but it just was not user friendly. Our old shower head was only two years old!
Just sitting here telling you about it makes me want to go back into the shower! Truly a relaxing and calming experience. Even if only for a while it felt like I was in my own spa. Who doesn't need more of that in their lives?
If you are anything like me, the shower is one place you can just unwind and erase the stress from your day. A very soothing experience and I can't wait to tell you about another product I have coming from HotelSpa very soon!
The holidays are coming and you will find this product and more from HotelSpa in my soon to be released Holiday Gift Guide! Stay tuned! I think this would make a
wonderful gift for anyone
in your life.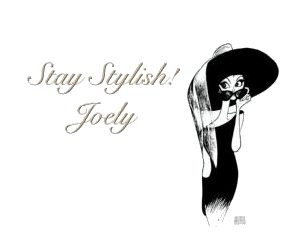 I love comments! Please join in discussion, ask questions, or leave tips for other readers. Comments truly are the driving force behind any blog as it helps the blogger to know what you, the reader want to see more of!
Please Join my Facebook Group

Also On: