Disclosure: I received product to facilitate this review, thank goodness, I have wanted one forever! Amazon Affiliate links are used in this post.
I drink a lot of wine. With that said, I hate opening the bottles with any type of manual opener. I have always had problems with my hands being sore and tightening. Basically I have had arthritis since I was in my 20's. I do not want to fight with my wine. I want to drink my wine! So more or less I have been whining about wanting an electric wine bottle opener for a long time. I have no idea why I never bought one. I know when they first came out they were super expensive, more expensive than I could afford back then. After awhile I kind of forgot about wanting one. Then I was given the chance to review the Ozeri Electric Wine Bottle Opener and I was thrilled! Plus I have learned that they are now super affordable!
About the Ozeri Prestige Electric Wine Opener:
The Ozeri Prestige Electric Wine Opener makes opening wine bottles easy while entertaining your guests at the same time. Designed for home and restaurant use, its latest generation battery now opens up to 80 wine bottles with the gentle push of a button, all on a single charge. The Ozeri Prestige Electric Wine Opener is completely cordless and includes an elegant recharging base with an LED charging indicator. The Prestige also ships with a free aerating pourer to enhance aromas and a compact foil cutter to remove wine seals. The Ozeri Prestige Electric Wine Opener opens both natural and synthetic corks. It also boasts a new ultra light-weight design, a faster motor and an ergonomic rubberized soft grip for effortless handling. Use it at home or take it with you to impress your hosts and guests before the first sip.
So tonight I decided to enjoy a nice bottle of red wine. My photos will take you through the process of using my new Ozeri wine opener.
I am so pleased with the Ozeri Prestige Wine Opener!
In fact Ozeri puts out solid products all together. I recently reviewed another item from Ozeri which you may have seen,
The 42′ Ultra Wind Fan
.
I was invited by Ozeri to review products for them and based upon these first two I will be happy to review more for them because they are very high quality items, and items that I personally can use, and I know that may of my readers can as well.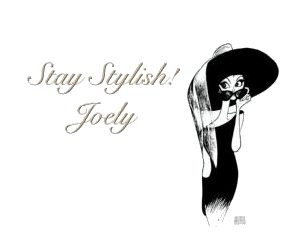 I love comments! Please join in discussion, ask questions, or leave tips for other readers. Comments truly are the driving force behind any blog as it helps the blogger to know what you, the reader want to see more of!
Please Join my Facebook Group

Also On: