Disclosure: This is a sponsored post, I received payment, and or product to facilitate this post.
Some of you may recall that I did a review of derma e® products not long ago. If you did not get a chance to read that post please go check it out!
I still swear by derma e® and am using my products daily! I still also swear that the Psorzema Creme has cured my psoriasis!
derma e® is a vegan, cruelty-free, skincare line that has pioneered natural skincare since 1984. derma e® is now available at Walgreen's - The Corner of Happy and Healthy. derma e® has always been vegan, and cruelty-free, and is one of the first truly natural brands! Healthy skin and healthy living is what derma e® Natural Skincare is all about!
Family owned and operated for over 30 years, derma e® has pioneered the development of vitamin-rich, high-performance antioxidant skincare solutions. The award-winning line features doctor-developed, consumer-tested and clinically-tested face care, body care and treatment products that are free of parabens, phthalates, mineral oil and petrolatum. Every formula is cruelty-free, gluten-free and 100 percent vegan. Manufacturing and operations are offset 100 percent by wind power. derma e® can be found in over 16,500 retail outlets across the United States.
The Hydrating Day Crème with Hyaluronic Acid moisturizes, and plumps my skin, reducing the look of my fine lines and wrinkles. Nothing is better than that when it comes to skin care!
Like most people, my skin becomes drier in the winter months from colder climate and harsh winds. Already in late October it has become very cool, almost downright cold here in Kansas. We also have had some pretty intense winds already as well. Thankfully, this year, I have not had to struggle with flaky, rough, or sensitive skin because I have been using derma e® and now thanks to the addition of The Hydrating Day Crème I will have a more youthful winter glow! 20 something snow-bunnies will have nothing on me because I am using skin care with the best vitamins and antioxidants!
My derma e® products have been, and will continue to deliver results!
Do your skin a favor, and nourish it with the products you deserve! Try derma e® Natural Skincare this fall before the winter really hits us hard! Get yours at Walgreen's and print out this coupon to save some money while your at it!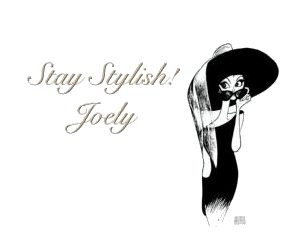 ---
I love comments! Please join in discussion, ask questions, or leave tips for other readers. Comments truly are the driving force behind any blog as it helps the blogger to know what you, the reader want to see more of!
Please Join my Facebook Group
Also On: