Disclosure: This is a sponsored post via Socialite for TeamSnap. Opionins are based on my own personal experiences.
Moms, Dads, Grandparents, Coaches ... I am excited to tell you today about TeamSnap! TeamSnap is an App (also usable via computer) for both iOS and Andriod that makes managing, coaching, or even being part of a team easy!



I know you love to watch your kids and grandkids play, or love coaching, but let's face it, there are some downsides to organizing and managing the unruly crowd!
TeamSnap puts everything you need in one place, with a super easy user interface where you can do everything from assign, or find out, who is bringing refreshments, to more complex matters such as keeping track of team statistics.
As a mom who has had a very active young man involved in soccer, swimming, and tennis, and a daughter who has been involved in rowing, I found this program not only easy, but a delight to use! It is easy to understand from the get go! Take a look at some screen shots and see for yourself!
Create your team by entering your team name, what type of sport it is (there is a selection for non sport event as well, email, and password. Then you go to the next page where you can set up your features from your roster to refreshments! There is even a media section where you can upload team photos. Cool isn't it!
Being in Kansas I really appreciate the weather notification right in the app! You can even add your team logo.
"TeamSnap makes coaching, managing and playing team sports easier. Instantly know where to be, what to bring, who can make the game and much more."
The above images only capture a small portion of what you can do with TeamSnap but here is a great video introduction:
Aside from the user friendly nature what I really appreciate about TeamSnap is that the manager can allow public access, granting permissions for team members, and parents to view whatever he or she allows access to, such as team stats, refreshment assignments, or the entire program. There is also a social sharing function within the app for Facebook!
I did some research as well, checking into TeamSnap's social media, and they have a very good response time to questions, as well as seem to really care about follow through with user concerns. I like that in a company, especially one that deals with tech!
This app can be enjoyed not only by coaches, and managers of teams, but also by the families, and team members themselves.
TeamSnap promises to make being a part of a team easier to manage so that you can enjoy what the team event is all about! TeamSnap's Mission: To take the hassle out of managing your team or club - without the frustration of most applications.
"Nine million coaches, parents, team managers and players use TeamSnap's web and mobile apps to save their sanity and stay in the know through email, text and instant alerts."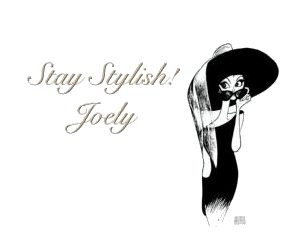 ---
I love comments! Please join in discussion, ask questions, or leave tips for other readers. Comments truly are the driving force behind any blog as it helps the blogger to know what you, the reader want to see more of!
Please Join my Facebook Group
Also On: