Disclosure: The reviewer has been compensated in the form of a Best Buy Gift Card and/or received the product/service at a reduced price or for free.
Do you like to save money on your energy costs? I know I do! It's not even as much as a like as much as it is a necessity these days. When my husband and I installed our Nest Learning Thermostat 3rd Generation we were instantly pleased with it's ability to tell us when we were in energy saving mode and already I could feel my pockets becoming deeper with the money I was beginning to save!
The Nest Smart Thermostat 3rd Generation has a lot to offer with a thinner, sleeker design than its predecessor, the 2nd generation version. The 3rd gen offers a bigger, crisper display which is helpful for tired eyes like my own.
While
I am learning how to save energy, and money on energy, the nest is learning my behavior patterns, when I like to turn my heat up, such as in the morning to avoid the crisp chill from the air. It also learns when I like my home a little cooler, such as when I am going to bed at night and cuddling under the warm covers. The Next Smart Thermostat will learn your habits as well, and automatically adjust to them. It programs itself, then pays for itself. You can also program your Nest Thermostat to start working right away on your daily habits and begin saving money even faster! When you are in energy saving mode a cute little leaf pops up letting you know that you are on your way to savings, and helping out mother nature!
Need to adjust your temperature while away from home? The Next Smart Phone Application allows you to do just that on your iPhone OR Android Phone! It was so easy to set up that even I, with my limited tech skill could do it! No more coming home to a cold house, or wasting energy on heat or cooling if the weather outside suddenly changes. That happens a lot here in Kansas. I also really like that the Nest Smart Thermostat
tells me the weather temp outside as well as inside my home, right on the display.
WORKS WITH ANDROID PHONES TOO!
I also think it is rather cool that the display has a sensor on it – lighting up when I walk by it. I really love that our thermostat is in our hallway so the added little nightlight is welcome.
Another huge plus is that I no longer need to go to the thermostat to adjust settings as the temperature changes outside thus inside! Before I know I was killing my bill by switching it up and down constantly. Now, it just adjusts itself within our preset parameters, keeping an eye on our bill for us!
I love my Nest, and can't imagine ever going back to a regular thermostat. The design is gorgeous and so futuristic, but the future is here, and it works effortlessly! It is so user friendly for state of the art equipment. I also have not had to mess with the temperature in my home even once since installing it. I tell it what range I want it to be in, from warmest to coolest, and it stays right in that range. I could not ask for more, although the Nest does offer so much more, such as working with Nest Cam and Nest Home Protect.
In addition to trying out the new
3rd Generation Nest Smart Thermostat
I was allowed to try the Netgear Nighthawk AC1900 Router with DST Adaptor. DST means Dead Spot Terminator. This amazing router was developed between Netgear, an industry leader in the networking world, and Best Buy to bring us an all-in-one solution to support our homes connectivity with our many devices we use these days!
Can you believe I was able to set up the router all by myself? Okay maybe that is not a grand feat for some of you but for me, it was! Also your Netgear Nighthawk router will come with Geek Squad Set up and Support via phone and web for one full year!
So why is this awesome router so important? Did you know that the average home in the United States has 7 connected devices! Phones, Laptops, Desktop computers, netbooks, notebooks, Wi-Fi printers, gaming devices, you name it, we are a connected society! We need the advantage of the best possible router and Best Buy has created the Netgear® Nighthawk™ DST Router and DST Adapter
to make sure we stay connected and keep a powerful connection!
With all of the strain we put on our router we can experience dropped calls, slow Wi-Fi, or even dead zones. This is where the handy DST (Dead Spot Terminator) comes in handy! I placed ours in my son's bedroom because he always complained of our connection being slow back there. You can place yours in any area where you experience low reception. You can also buy them separately if you have additional dead spots in your home.
Between the high performance Netgear® Nighthawk™ DST Router and DST Adapter I know my son is going to love his lag-free gaming!
Me, I am just going to enjoy being cozy and warm this winter without fear of breaking the bank with my Nest 3rd Generation Learning Thermostat! Plus with the new NetGear router, I know I won't be disturbing any of our household connections! After all no one can have peace and quite relaxing in a warm cozy home if the Internet is down!
What would you like most about a Nest Smart Thermostat and a powerful Netgear Nighthawk Router?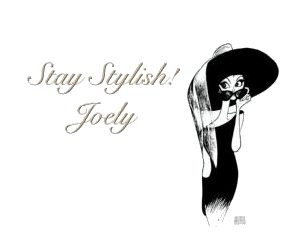 I love comments! Please join in discussion, ask questions, or leave tips for other readers. Comments truly are the driving force behind any blog as it helps the blogger to know what you, the reader want to see more of!
Please Join my Facebook Group

Also On: