Disclosure: I received the Ozeri Ultra 42 Inch Wind Fan to facilitate this review. Amazon affiliate links are used in this post.
Ladies, if you are suffering the symptoms of hot flashes like myself, then you know the value of a good fan! My husband, who does not suffer hot flashes (haha) also loves a great fan as well. In fact, he can't sleep without one on! We both love a great fan for many different reasons. Granted I am the one in the family who is always chilly and asking for the heat to be turned up, but even still, I like a nice breeze to circulate the air. Yes, I am that odd ball who wants the house warm, wearing a sweater, with a fan on! Then I go through my routine of taking the sweater off, putting it back on, and so forth. Be that as it may, I have had a chance to test out the Ozeri Ultra 42 Inch Wind Fan and recommend it to you for your home, or your holiday gift buying!
Now I know not many people consider a fan for a winter gift, but you should! Homes become even more stuffy in the winter, and good air circulation is important to our health and well being.
First a little more about the Ozeri Ultra 42 Inch Wind Fan:

Boasts a sophisticated and stylish space-saving design that complements and enhances room decor.
Engineered to generate more air velocity with less noise on a foot-per-minute to dB basis, setting a new benchmark for noiseless airflow.
Features 3 preprogrammed airflow patterns designed to foster sleep, relaxation and comfort, and 3 whisper-quiet speed settings with 90 degree oscillation for optimal air circulation.
Includes 12 hour timer that can be programmed in 1 hour increments with push-button ease, and an enhanced-range remote control that conveniently stores in the fan.
Easy to assemble (no tools required). Ships with fan, base, extension column (to customize fan height), enhanced-range remote control, manual and warranty card. Satisfaction Guaranteed.
Now I have been sick this past few days. In fact I did not even realize I was getting sick until today, but I have been wanting to do nothing but sleep for the past several days. All I have wanted to do is sleep, and relax on the sofa, snuggling with my furkids. As you know, when you have a cold or flu, you are boiling hot one moment, chilled to the bone the next. I was so thankful to have this wonderful fan to cool me off when I was heating up! With the ever so easy to use remote control, I did not have to get off of the sofa once to turn it on, off, or adjust the settings!
I love the stylish look of the Ozeri fan as well. It has a sleek futuristic design that does not look tacky in your room!
This is a stark contrast to our current fan by far!
The thing is – this fan works like a dream come true. I can read our indoor temperature which is a neat feature, I can set a timer to shut the fan off when I want, there is a wonderful sleep feature that allows for my husband to have his white noise without completely irritating me in the process too!
The night feature is really nice, as I do not mind a little white noise myself, but our old fan sounded horrible, while this has a nice gentle and rhythmic hum sound to it.
The oscillation is amazing too at 90 degrees, this fan can really cool a huge room!
The Ozeri Wind Fan is super easy to learn to use too. Granted it has some nice bells and whistles, but it took me no time at all to figure it out, and I am still trying to figure out my camera ladies!
If you have not heard of Ozeri before please read the following. This is not the last you will be hearing about Ozeri from me, as I have another article coming up soon on something I am super excited about! An electric wine bottle opener! Yay!
More about Ozeri:

Ozeri Corporation, an emerging consumer brand in the specialty housewares market serving Europe, Asia, and the United States, offers a variety of highly acclaimed household items. The company made its debut supplying five-star vacation destination resorts, with luxurious amenities to fill all kitchen, bathroom, entertainment, and personal needs. The products increasingly have entered the consumer market, where word of mouth and a loyal customer base allow Ozeri to circumvent traditional marketing expenses and offer uncommonly low prices. Ozeri's durable, innovatively constructed products for entertainment, fitness, food preparation, and home accessories combine utility with sleek design, inspiring long-term customer satisfaction.
The lists of features for the Ozeri Ultra 42 Inch Wind Fan go on and on but I encourage you to visit the Amazon link and check all of them out for yourself! I would also love it if you checked out my Holiday Gift Guide where the Ozeri Fan is being featured as well. I think this would make a wonderful holiday gift!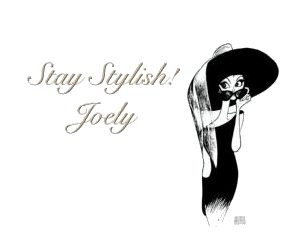 I love comments! Please join in discussion, ask questions, or leave tips for other readers. Comments truly are the driving force behind any blog as it helps the blogger to know what you, the reader want to see more of!
Please Join my Facebook Group

Also On: