Disclosure: This post is made in collaboration with ScentBird. I received a free sample to facilitate this post.
Wether you are shopping for yourself, or looking for that perfect gift for him or her for the holidays, ScentBird has some wonderful selections!
I love my scents, and love trying out new scents often. Problem is not all scents smell as wonderful on me as they do on others, or in that tiny sample in the magazines!
ScentBird gives you the chance, for a very low price, to try a super large sample of the scents you are intrigued by without diving into the entire full size bottle!

ScentBird has monthly subscription programs for both the man and the woman on your holiday gift list, plus they have a wonderful gift option available to you right now as well!
Please check out my previous reviews of ScentBird here and here for more information about this wonderful service!
For my sample for this review I selected a perfume I have always wanted to own based on one of those magazine samples. However I wanted to be able to try it for an extended period of time to be sure it truly is the right fragrance for me. I selected Lancome La Vie Est Belle which means Life is Beautiful. This perfume is described by Scent Bird as a party scent, elegant, and powdery. It really does not smell this way on me, but that is the whole point of ScentBird!
La Vie Est Belle has notes of Praline, Vanilla, Patchouli, Black Currant, and Tonka Bean.
I have discovered that I do love La Vie Est Belle, but I prefer it more on the dry down then on the initial spray. Since this scent last a long time on me I get to enjoy the dry down period for quite a long time.
With ScentBird each month you will receive an 8ml spray filled with the scent of your choice. It comes out to be 120 sprays which if you ask me is a lot! It is enough fragrance to apply twice a day for 30 days! Included with your first shipment you will also receive the sleek case, free, as pictured in the first photo in this post.
ScentBird takes it seriously when they say they offer only 100% authentic fragrances! These come from authorized vendors, or the brands directly. No fakes here!
ScentBird Subscriptions start out at 14.95 per month but you can get even better value with their multiple month subscription options, such as the 6-month and 12-month options.
Use Code SCENTBOO15 for 15% off your first month's subscription!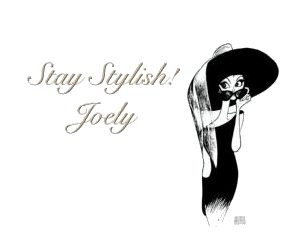 I love comments! Please join in discussion, ask questions, or leave tips for other readers. Comments truly are the driving force behind any blog as it helps the blogger to know what you, the reader want to see more of!
Please Join my Facebook Group

Also On: