This is not an announcement, but rather my random thoughts about being a blogger who offers drawings, and winner selection time.
I have not had many drawings as of late, but with the holiday season coming up I am offering TONS and you can find them all here on my Drawings Page.
With that said, I always feel bad when I click the button to draw the automated winner. I feel bad because I want ALL of my readers to be able to win. I am hopeful with as many giveaways as I am running – right up until the holidays – that many of you will find yourself announced on my Drawing Winners Page.
Not too long ago, as my blog is not very old, I wrote an article called Drawing Entries 101 that you may want to check out.

I also feel really bad when an automated draw winner has to be disqualified for not following rules. Something else I have learned about since I began my blog. I always read carefully what the rules are for each entry, such as word count in comments, or if I need to respond within a specific time frame to a win notification, etc.
I also can not wait to show you something pretty major I won in a drawing recently myself as soon as it arrives and is all set up. I have to admit, I do not enter a ton of drawings, but when I do, I give it my all. This time it totally paid off.
Fact is we can't win every drawing we enter, and I always hope that my readers do not get upset when their name is not selected, as I have no power over this, but I do always wish every single one of you could win on my blog.
If I could grant you each one fun wish it would be that you win at least one really amazing drawing this coming year.
I hope to see all of your names on my Winners Page eventually but you are all winners to me!
Oh and I don't always feel just bad by the way, it feels great notifying a winner and finding out how excited he or she is! I love those emails I get in return!
All I can say for now is, keep coming back, do those "daily" entries as they go a long way, and don't give up. I will have a lot more fun giveaways coming soon!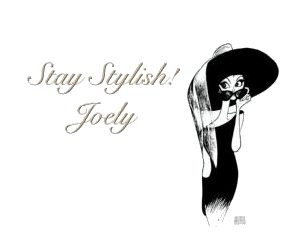 I love comments! Please join in discussion, ask questions, or leave tips for other readers. Comments truly are the driving force behind any blog as it helps the blogger to know what you, the reader want to see more of!
Please Join my Facebook Group

Also On: