Disclosure: I got this super cute cap free for this review and it's adorable!
Ladies (and gents), I do not generally blog for Etsy shops but I met the most awesome lady, Lori, and she creates the cutest, and most stylish fall and winter caps! I fell in love with this and had to share her store with you. Her shop is called hookedonyarnct and I really hope you visit her for your holiday shopping.
Lori crafts cute designs for all ages, from little girls pony tail holders to slippers which my grandmother loves, to these fun and funky – and very stylish caps which everyone is looking for this holiday season!
Click Image for Direct Link To This Cap



At only $15.00 each you can help a small female run business, plus give a great gift that is stylish and well made to your loved ones this holiday season! I know I have my eye on several other items from Lori's shop and I had a really hard time selecting which cap I wanted to feature!
I always wear caps in the Fall and Winter because I am always cold! I sometimes even wear them in the summer (inside only) because my family likes keeping the house the temp of an iceberg! Plus, these cooler seasons give us an excuse to wear cute caps, which I think we all should be wearing caps and hats as fashion accents more often!
Lori and her hookedonyarnct creations are featured in my Holiday Gift Guide.
Please check out her shop and find some great gifts and stocking stuffers for your loved ones and keep them warm this season!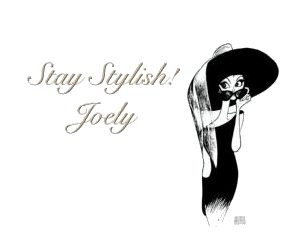 I love comments! Please join in discussion, ask questions, or leave tips for other readers. Comments truly are the driving force behind any blog as it helps the blogger to know what you, the reader want to see more of!
Please Join my Facebook Group

Also On: