Disclosure: This is a sponsored post. I received product and or payment for my review. This article is based solely on my personal experience. No medical recommendations are contained in this post.
Did You Know?

When you are sleep deprived, your body's natural defenses that fight against infections and the development of cancer are reduced by 30 to 50 percent!

This is why you need Dreamitall!


I have been a major advocate of natural healing and medicine forever. I also come from a family who has sleep issues in their genes, especially the women. I have no idea if sleep issues are truly hereditary, and if they are more common in women, or not, but the women in my family all seem to suffer from lacking good quality sleep.
When approached by Dreamitall to test their sleep and lucid dream enhancing natural formulas I was of course hesitant. Anytime I am offered another supplement I take a step back, because while I prefer natural medicine, it is still medicine, and one has to be very careful. Also I am asked often to review supplements and I turn 95% of them down. Dreamitall however made my cut!

I was impressed by the ingredients, and the claims for better sleep, to incredible lucid dreaming.
If you are unaware of what lucid dreaming is here is a basic answer from Wikipedia:
A lucid dream is any dream in which one is aware that one is dreaming. In relation to this phenomenon, Greek philosopherAristotle observed: "often when one is asleep, there is something in consciousness which declares that what then presents itself is but a dream".
Feel free to learn more about lucid dreaming using the Wiki link above.
While you may not have any interest in lucid dreaming, we can all benefit from a better nights sleep.
Dreamitall is clear that the supplements, and their teas, which I will also tell you more about soon, can effect everyone differently. Some people experience incredible lucid dreaming, while others benefit from the
deepest most comforting sleep ever
. My experience was both!
Dreamitall
offers capsules, teas, and herbal smoke blends. Today I will be discussing the capsules, and teas.
Tip: Get 10% off by subscribing to the Dreamitall Mailing List!
My experience with Dreamitall varied until I had been using it for a week steadily. The first night I may have gone too far. I took two capsules, plus I drank some of the Dreamitall tea. I slept well, I mean really well. Too well. I slept for 12 hours and had
amazing lucid dreams
! Not that either of these things are a bad thing, but 12 hours is a lot for most people.
Now I will say, I was totally able to wake up and get out of bed, had I wanted to. I tend to love my sleep, once I am finally able to sleep that is. My issue is that no matter how exhausted I am all throughout the day, my body, and mind wake up full force as soon as the night falls! Every night, around midnight I am 100% awake, ready to go full steam ahead! Again, this happens even if I have been sleepy all day long. With Dreamitall, within an hour, or less, after taking it, or drinking it, I am not only relaxed, but literally sleepy, and ready to get in my bed.
The second day, I took one capsule, and had no tea. This sleep was much more about sleeping and less about lucid dreaming, however I wanted to find the middle ground. So the following day I took one capsule, and had some Dreamitall tea. That for me was the perfect mix! My sleep was so restful, and my dreams were lucid but not too intense.
Everyone will find their own perfect blend depending on your chemistry, and what type of sleep you desire. For me it is one capsule, and a cup of tea. For you the mix may be something entirely different. That was part of the fun though, finding my perfect harmony!
The good thing is it only took a week to figure it out, less than a week actually.
Oh and did I mention that the tea tastes amazing? It does!
So, not to take only my word for it, I gave some tea to my son's girlfriend, who reported the following to me via text:
As you can see, I am not the only one who really enjoyed Dreamitall. My son's girlfriend is much younger than myself clearly, and she is in no way a reviewer of products. This is purely another person's unbiased experience with Dreamitall. I do however think it is neat to get another opinion, especially one of a person physically different than myself, not only in age, but body type as well because medications, herbal and natural, or not, can work differently for different body types. She is rail thin, and I am, well, not haha. Dreamitall seems to metabolize in our systems quite similarly!
You can follow Dreamitall on their social media:
If you need a better night's sleep, have problems falling asleep, or would like to have better dream experiences, give Dreamitall a try!
UPDATE: A note from John-Thomas of DreamItAll –
Hey everyone, good to hear from many of you! If anyone else would like to try our products for the first time, use the code GET15 at checkout, and that'll get you 15% off your entire order.
Enjoy!! John-Thomas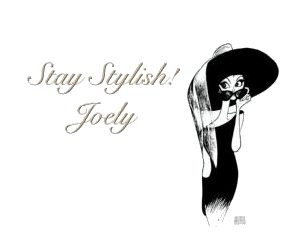 I love comments! Please join in discussion, ask questions, or leave tips for other readers. Comments truly are the driving force behind any blog as it helps the blogger to know what you, the reader want to see more of!
Please Join my Facebook Group

Also On: