Disclosure: This is a sponsored post. I will be receiving a breast cancer awareness necklace which I will wear with pride!
Did you know that every 45 minutes a woman dies from breast cancer? Glamulet wants to change that! It is their hopes that by 2050 that
everyone
who develops breast cancer will survive! That is why Glamulet is donating 50% of all proceeds from their
#GlamuletPinkOctober
sales to breast cancer charity organizations for continued research - to find a cure!
This is especially close to my heart because I have lost loved ones to breast cancer. I am myself, at high risk for breast cancer as it runs on my mother's side of the family. I have seen both my aunt and great aunt go through their own personal struggles with breast cancer. Ironically I just received my yearly notice that it is time for my exam.


I hope each of you will get your screenings done as well!
Thanks to Glamulet, who have created special pink limited edition charms for all of us to purchase and enjoy! It feels good to be able to buy something pretty for ourselves and give back to others.
Glamulet offers unique fashionable jewelry in glamorous designs that never go out of style!
You can mix and match your charms to fit your style, and personality, and truly stand out from the crowd, all while showing your support for breast cancer awareness.
Glamulet has high hopes that through their program #GlamuletPinkOctober we can achieve the goal of no woman dying from this horrible disease so they have launched this campaign to help reach this goal!
Learn more about the Glamulet Campaign for Pink October #GlamuletPinkOctober
Let's all get involved and help more women who are battling this horrible disease!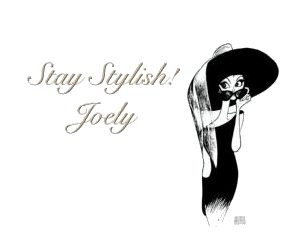 ---
I love comments! Please join in discussion, ask questions, or leave tips for other readers. Comments truly are the driving force behind any blog as it helps the blogger to know what you, the reader want to see more of!
Please Join my Facebook Group
Also On: