Disclosure: This post is sponsored by Lubrigyn, a new way to keep moisture where it belongs. All opinions are my own!
Seriously, I'm not kidding at all. Why do we all talk so much about skin care, moisturizing, and taking good care of our skin on our face and bodies, yet failing to realize, admit, or talk about the fact that we have skin "down there" too?

I confess, for decades it never occurred to me either and just like wishing I had started taking care of the skin on my face and body sooner, I am wishing I had been educated about the skin in my more sensitive areas long ago as well.
Thankfully I have discovered Lubrigyn Lotion, Moisturizer, and Lubricant!
Let's face it, taking care of our skin is important at any age, but as we hit midlife, and menopause, we really need to pay closer attention to these things!
Lubrigyn Lotion, available at cvs.com, is so much more than just a lotion, it is a cleanser, moisturizer, and lubricant that can be used with, or without water! Talk about convenient!
One of the reasons Lubrigyn is so effective is because it contains sodium hyaluronate which attracts and retains waters, the very reason it is used in facial skin care products! We lose moisture every day, all day, so we need to replenish our bodies, everywhere, to maintain a healthy moisture balance!
Lubrygin
is made in Italy of the finest ingredients to really help you take the best care of your intimate areas. Let's face it, we have known forever how bad regular soap is to our skin. I also know that many women, myself included, have struggled with everything from itching, rashes, pain, irritation, infections, and dryness "down there", yet many of us keep on using harmful and sometimes toxic products on an area that deserves TLC! None of the above mentioned issues make us feel confident, or sexy!
Lubrygin also offers cream and wipes. Personally ladies, I am loving the wipes which are included with the lotion! They are super comforting and easy to use when you are on the go! I have stashed mine in my bag! The cream is amazing for anyone who experiences vaginal dryness. It can be used daily, or during times of intercourse and I can tell you – It Works!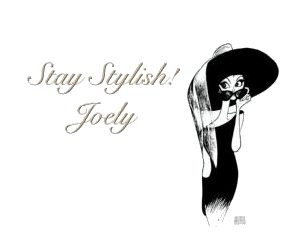 I love comments! Please join in discussion, ask questions, or leave tips for other readers. Comments truly are the driving force behind any blog as it helps the blogger to know what you, the reader want to see more of!
Please Join my Facebook Group

Also On: