See my Previous #BehindTheBlogger article.
I am part of a Blog Hop with The Hopping Blogger Group – a wonderful, dynamic group of bloggers. Please visit their articles in the link up at the bottom of my post and comment on their articles. We all dig deep for these, sometimes humorous, sometimes very personal and touching. Thank you!
This is a difficult topic for me because I really do not know what my "best times" were. I would like to think I am experiencing some of my "best times" right now, however, I am also going through some very trying times right now as well. That is the wondrous, curious, and exciting thing about this thing we call life, the best of times can also be the worst of times, and vice versa.
When I hear the topic "It was the best of times" I can't help but feel nostalgic, I mean after all are't the words "it was" past tense? I think so. So I go back to my memory of the past, what is left of it anyway, and try to recollect my best, or favorite memory. I could say giving birth to my kids, or any number of typical things, but the fact is I do not have any one "best of times" rather a collection of times, things, places, memories in my mind's eye that make me feel happy when I recall them. So instead of an article about any one specific person, place, or thing, event, happening, or experience, I want to share a list of some of the best times I can recall, off of the top of my head.

Please keep in mind I am sure I will leave out so many wonderful times in my life. By the time you hit middle age you have so many wonderful memories it is difficult not to make this a novel so I will keep it to the first 10 that come to mind.
Here we go in no particular order …
1. Visiting a store in downtown Lawrence, Kansas called The Natural Way, where my mother and I would go when I was younger to buy a perfume oil called Rain. These days they still have Rain oil, but it is not the same blend. I can still smell this perfect blend of oils to create what is to me the perfect rain aroma. The Natural Way was an amazing store with clothing made from natural fibers, sort of boho, a little hippy, but perfect and beautiful and to me, this is a good memory of time spent with my mother.
2. When I was a teen I was very active in community theatre. I performed in several plays and musicals. I was a bold, fearless, and I dare say… talented teen which carried out into my young adult years when I moved to Texas, secured an agent, and performed in a few films no one has ever heard of. It was not a big deal, I did not get rich, nor become famous but it was great fun! I learned a lot, and made some good lifelong friends too. I ended up moving back home, but that is not a happy part to this article, maybe next time around I can talk more about that experience!
3. Of course I have to add giving birth to my children although the birthing experiences themselves were not enjoyable so much my pregnancies were both beautiful! I had no issues, enjoyed being pregnant, and never felt healthier in my life! I was a good preggo lady lol, just not so cool, calm, and collected during the birthing process. Even still, I loved having my babies and enjoyed being preggers! Plus I mean they are crazy, fun, strange, wonderful beings I created!
My Son on his First SkyDiving Adventure
Don't Let The Sweet Look Fool You!
4. For a period of about a month in my early 20's I was somewhat homeless. My friend and I took off one night from Kansas to Florida. Why? Because we were bored, despondent in our home town, and really had nothing to lose. We left in my crappy Ford Escort, made it to Vero Beach Florida, no money, made our way to Miami Beach somehow, I honestly do NOT recall how we got there, and worked jobs that paid by the day. We had so much fun, although often worried about where we would crash that night, how we would eat the next day, but we managed, we made it, and I eventually had my mother buy me a plane ticket back home. That was fun, and a learning experience, for sure!
5. Getting married on the beach in of all places, Florida! For some reason I keep ending up in Florida and this was not the second time, probably won't be the last either! My husband Harry and I married on Cocoa Beach Florida on June 3rd, 2009. It was a perfect day, and a small ceremony with my kids, and his family. We wrote our own vows.
6. The day my daughter had SDR surgery. In 2011 my daughter Emma had SDR surgery. SDR stands for Spastic Dorsal Rhyzomoty which is for children and adults with specific types of Cerebral Palsy. This surgery more or less saved her from a lifetime of pain and suffering which she had been experiencing her entire life! She was on daily narcotics which is not a good thing for your body, let alone being a normal teen! Emma can now walk normally with only a slight limp and no longer needs narcotics to stay out of pain! Recovery was 6 months of daily physical therapy so she could learn to walk and use her muscles again but SO worth it!
7. The day I had this pizza … It was just THAT good!
8. The day I gave my Grandma Justin Bieber … My grandma thinks he is adorable. This may have been the last birthday she was consciously aware enough to enjoy. She had a blast with him although in this photo it appears as if she does not like him, I swear she does! I bought her a life size poster-board cut out of him on Amazon.
9. All of the amazing times I spent in my teen years with this crazy, carefree, beautiful woman Maija who will probably kill me for posting this photo. Shhh I won't tell her about this blog post! I know it is a crappy 90's photo but hey that is nostalgia for you. I think we were about 16 when I took this photo of her. She later moved to California but she is one of those friends who I rarely really get to talk to other than some Facebook interaction but I know – as well as she – that if push came to shove, we could call on each other to "bury the body".
10. And last, the day I started this blog, Fashion Beyond Forty with this short and simple little blog post about buying a Michael Kors bag at TJ Maxx. It was the birth of what is now my hobby, my passion, my side income, and what I feel is bringing me closer to all of you, my cherished readers!
You see I believe there is some good with all bad and some bad with most all good. I do not see things as exclusive at all. We learn from each and every experience however no matter what we have to sacrifice! Never wish for a different path, what you gain from each and every experience is invaluable!
Some of what I have listed as "the best of times" have some side stories to them which I will bring up in the next #BehindTheBlogger post, but you will have to wait to see what that is. I am looking forward to it as everything comes full circle.
Thank you for reading a story from #BehindTheBlogger Hop. Every 2 weeks a group of bloggers is given a writing prompt. These prompts are very open ended, so our bloggers can write about whatever they desire. The main rule is that their blog post directly relates to the topic of that week. The point of this hop is for our readers to get to know us on a personal level.
Please hop along and read all of the blog posts in this weeks hop. Just click the links below. If you want real and raw emotion, then you will find it here. After you read each post, please comment and share. We want to get to know you too!
Are you a blogger looking to join our future hops? Sign Up Here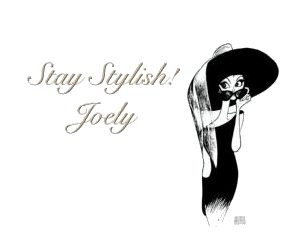 I love comments! Please join in discussion, ask questions, or leave tips for other readers. Comments truly are the driving force behind any blog as it helps the blogger to know what you, the reader want to see more of!
Please Join my Facebook Group

Also On: