Disclosure: This is a sponsored post. I received free product to facilitate this review.
I get to test and review skin care products often. I never blog about products I do not personally like and think are good for my readers. I do however have my favorites and you can add

derma e® to the list of my favorites!
From the moment I began using derma e® I saw and felt a noticeable difference in the look and feel of my skin. Not just how my skin felt when I touched it, but the way my skin felt on my face and neck themselves, if that makes sense. By the second evening my skin felt tighter, it glowed. I love this derma e® line and I would love for you to take the derma e® evaluation to customize your own derma e® Natural Skincare routine!
So just what is so special about derma e®? Well to begin with it is gluten free, cruelty free, completely natural, and vegan! It does not have any unnecessary colors, or fragrances in it either! So gentle, yet so very effective on your skin!
I took the derma e® evaluation and received my list of recommend products. I was allowed to select four to test and review for you. While I wanted them all, I selected the anti-wrinkle cleanser (red bottle in photo above), and the firming toner, and moisturizer (purple boxes in photo above) for my face. For my body however I selected their Psorzema Creme (far right bottom in teal box in photo above) because I suffer from psoriasis. I am so excited to tell you about all of it but please, if you suffer from psoriasis I beg of you to try the derma e® Psorzema creme! I have not felt so good in a very long time! No more itching! No more rash! I know, I am sort of jumping all over the place here, and if you are a regular reader of my blog, you know when I am excited about something I tend to do that!
Okay let's backtrack a little - derma e® started out in a local health food store in Southern California with a jar of Vitamin E Moisturizing Creme. The reaction from the customers who purchased this were overwhelming and as you know, word of mouth is the best advertising! Over the years derma e® has introduced many more extraordinary products, each rooted in their believe that skin health can be visibly improved through using the right combination of potent vitamins, and wholesome nutrients, along with good hydration!
Today, derma e® has grown to become of the largest natural facial care brands in the United States! They feel their success comes from honoring their customers with products that promote a healthier lifestyle, healthier looking skin, and business ethics that promote a healthier world!
Now, again, if you read my blog often, you know I prefer natural products, especially when they are ethical, wholesome, cruelty free, and organic! To me gluten free is an added benefit, but for some it is a necessity!
This product is good for both men and women by the way! Plus there is no better time than now to take the
derma e® evaluationbecause
derma e® is giving out 1,000 gluten free kits and 25% off all purcahses made at their site! Also, as if this were not cool enough,
derma e® is going to reward one lucky person with a $150.00 shopping spree on their site as well!
Okay so I was telling you about my products, which I am just in love with! First I have to tell you more about the Psorzema Creme. Okay look I won't go into the dirty details about my struggle with psoriasis but I will tell you at risk of giving TMI, my psoriasis is in a very uncomfortable place, a place you will never see. Yes, it is very painful! I have struggled with this for years. Speaking of years, I also have psoriasis in my ears as well. No not as tender of a spot, but a strange one for sure! My psoriasis is always there, but it does tend to flare up in times of stress, and certain types of weather.

So

derma e® has the wonderful Psorzema Creme and let me tell you from the moment it touches my skin I feel nothing but relief!! It's not "minty" nor is it cooling, its just like, well ... magic! I can't even explain it! Other creams I have tried either "cool" or even burn, or they are greasy leaving marks on my clothing. Or they help for a few minutes but then the itching and scaling is back! With Psorzema, its like I instantly have new skin!! No more scaling, no peeling, no itching, no pain! It lasts ALL DAY too! I put it on morning and night, I have not itched even one time since starting it! Get some if you suffer from any sort of dry irritated skin!
Now with that said ... I am also loving the skin care line! My forehead wrinkles are gone! I am still hoping for more firming of my neck and chest area, but I can already see a great difference! The neck, and chest are just my problem areas so it may take a bit more time, but each day my skin is getting firmer and younger looking. My face as a whole has a new glow, a brightness to it - dare I saw what it looked like in my 20's! I can not praise
derma e® too much.
Look, I have tried tons of skin care lines, no two people's skin is the exact same, but I will say I have found a few I like, and this, I love! I put it up there with one other skin care line as far as results go, however that other line is not organic, not cruelty free, not gluten free, etc and so on and is not affordable! When I say not affordable, their moisturizer is over $100.00 where as
derma e® which is just as good, plus organic, cruelty free, gluten free, etc is only around $22.00!! Hello ... which do you think I will be buying from now on? That's right ...
derma e®!!
So what are you waiting for? Go take your
derma e® Evaluation, see what products are recommend for you, take 25% off your purchase using code ICANTWHEAT (expires 11/15/15), and get free shipping all through September 2015!
The #ICANTWHEAT Giveaway Is Now Live!
Enter for you chance to win $150 of Gluten Free Natural Skincare by derma e. One winner will receive a $150 gift certificate to shop at
www.dermae.com
1,000 Runner Up winners will win a Gluten Free Sampler kit (3 foil packs), odds of getting free samples here are excellent ladies!
Enter the Giveaway #ICANTWHEAT A Gluten Free Skincare Giveaway!
The promo code ICANTWHEAT will take 25% off your order (expires 11/15/15).
Learn more about

derma e® here.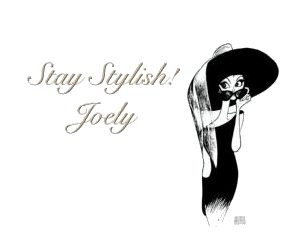 ---
I love comments! Please join in discussion, ask questions, or leave tips for other readers. Comments truly are the driving force behind any blog as it helps the blogger to know what you, the reader want to see more of!
Please Join my Facebook Group
Also On: