Disclosure: I received product to facilitate this review. Affiliate links are used in this post.
This weekend I received another box from Grommet Gifter and I'm pretty sure I love it even more than my last box!


This month my box included Butter Toffee Peanuts, Caramel Crispy Bar, Cinnamon Sugar Sensation Kettle Corn, and Cherry Chocolate Almond Nutrition Bar. Without a doubt my favorite treat was the Caramel Crispy Bar but who wouldn't love a crispy rice treat covered in caramel? Yum! I shared that with my family and then realized that this month, with kids going back to school, even collage aged kids, the best way to spread the love of this delicious treat box was to make snack bags! Even my husband will enjoy taking some with him to work! We also went to a football game over the weekend and took some along with us to that as well! A great way to enjoy energizing treats on the go!
I even put some by the front door for the family to grab as they are on their way out.
Making the snack bags was super easy and my "recipe" is simply a handful of the Butter Toffee Peanuts, a handful of Cinnamon Sugar Sensation Kettle Corn in each bag. Then I cut the Cherry Chocolate Almond Nutrition Bar into small squares and put five squares in each bag as well.
All of these treats are delicious and I am actually munching on the Cinnamon Sugar Sensation Kettle Corn as I write this article! The kettle corn is by no means as sweet as the stuff you buy at the store, and date I say it is a healthy alternative to the norm. A serving is 1.5 cups with only 13 grams of carbs per serving which is not bad at all!
The Chocolate Cherry Almond Nutrition bar tastes a lot like a cherry mash. I realize not everyone is aware of what these are as I guess they are not sold in every state for some reason, but they are amazing!
Gourmet Gifter is a great way to send a thoughtful gift to anyone you care about but it is also a great way to keep your family enjoying new yummy treats. I personally love pulling out our box on movie night!
Also, Gourmet Gifter has everything from toffee to nuts, gluten free goodies to white chocolate dipped Oreos! Oh and did I mention they offer gift baskets?! Hey flowers are nice but who wouldn't prefer yummy treats over flowers any day? Great for your boss, your kids, a neighbor, co-workers … anyone!
Start building your shopping list at Groumet Gifter because starting September 15th through September 17th 2015 you can use code FASHIONB4TY and get a free 6 pack of the world's best kettle corn – a 19.95 value – when you buy at least $40.00 of delicious gourmet goodness at Gourmet Gifter! You will need to add the 6 pack to your cart, and during check out type in the discount code and click "apply code" and the 19.95 price will be deducted in your cart.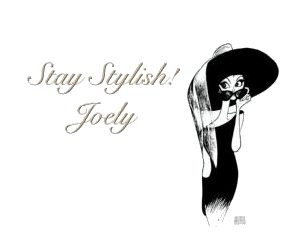 I love comments! Please join in discussion, ask questions, or leave tips for other readers. Comments truly are the driving force behind any blog as it helps the blogger to know what you, the reader want to see more of!
Please Join my Facebook Group

Also On: