Disclaimer: I have been compensated in the form of a Best Buy Gift Card and/or received the product/service at a reduced price or for free.
Parents and children everywhere are gearing up for that time of year … Back to School Time!

Being a midlife woman, and parent of college aged "kids", I still get excited each back to school season.
If I am not reflecting on those nostalgic days of my kids being little, I am thinking about what college courses my kids will select this year. From the old days of picking out the perfect box of crayons, and making sure to send a supply of tissue as requested by the teacher, to figuring out which high school electives my kids will select, Back to School always brings forth great memories.
One of the things I know my college students need are a means to store important documents, videos, and photos, through out their college days. From class assignments, essays, to job resumes, having a safe and secure means of storing documents is key.

Also, we want them to share with us a lot of photos of their memories of college life, so having ample storage space is very important too!

Best Buy and SanDisk makes it easy for our students to keep everything safe, secure, organized, and tidy during their student life.
So just how can SanDisk help your student?
SanDisk has products for digital imaging from professional-grade camera memory, to point-and-shoot SD cards, to micro SD cards, with industry leading performance and reliability.
SanDisk SD cards are also designed to meet security, capacity, performance, and the environmental requirements of next generation devices.
By adding a SanDisk microSD™ card to your smartphone or tablet your student can carry more of the apps and media they need to be successful, or just to take a ton of selfies and pics of their friends!
We know that our college aged kids know a lot more about tech than most of us, so we want to buy them tech products that meet up to their expectations, and their needs. With SanDisk your students can capture more fast action, record more than 4K Ultra HD and Full HD video, at transfer speeds up to 60MB/s for smartphones, tablets, and action cameras. Over 10X faster than ordinary cards and transfer speeds up to 80MD/s for DSLR cameras and camcorders.
Hey don't take my word for it, ask your students, they will know what I am talking about! Plus they will think you are pretty tech savvy!
Our mobile devices help us share stories every day, no matter where we go, whatever we are doing. As our children grow into young adults it is even more important that we provide them with the things they need for their future success. We also hope that they will share with us plenty of the wonderful memories they are busy making.
Make sure your college kids have the performance they need with SanDisk microSD™ cards from Best Buy. Give your students the boost they need to their mobil devices allowing them to save and share more great memories, and do better in their courses.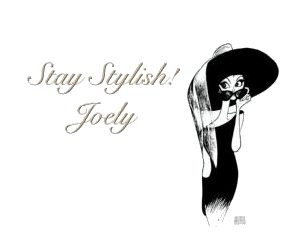 I love comments! Please join in discussion, ask questions, or leave tips for other readers. Comments truly are the driving force behind any blog as it helps the blogger to know what you, the reader want to see more of!
Please Join my Facebook Group

Also On: