Disclosure: I received two copper bracelets from Whims of Wanderlust. One to facilitate this review and giveaway promotion. One as a gift for helping to promote.


I have met the most lovely people at Whims of Wanderlust Jewelry and I wanted to share with you their handmade jewelry designs as well as give you a chance to win this gorgeous hand stamped copper bracelet for yourself!
This Could Be Yours!


But first, a little information about Whims Of Wanderlust:


Here at Whims Of Wanderlust Jewelry we are dreamers, makers, and keepers of the Earth . We believe in the good in people and want to share our world to bring about the best in yours. "Believe in your power, embrace your magic, and change the world" is our mantra. We share our passions of creating and Earth's bountiful gifts with the intentions of connecting you back to the mind, body, and spirit. In this connection, we find a place of healing!


Thank you so much for visiting our shop and we are so excited for you to be a part of our family.
Love, gratitude, and abundant blessings
As some of you may know, I am also a spiritual advisor, so Whims of Wanderlust is close to my heart for their vision, their mission, and their kindred spirits.
Cecilia is a lovely woman, and someone I truly want to send business to. We have spoken quite a bit while getting ready for my promotion of her beautiful jewelry here on the blog, and she is always responsive, sweet, and empowering. I know that every piece of her work is simply infused with positive energy and a vibrant spirit that has a love of life.
When you wear Whims of Wanderlust jewelry, you can know that you are not just wearing a beautiful piece of art, but also something that was handcrafted, and hand made with you in mind.
A little more about Cecilia:
My name is Cecilia and I am a passionate mother, learner of life, and jewelry designer fascinated with all things cosmic. Our shop is an expression of our love of the imagination and eagerness to share a world of peace and higher being through beauty and knowledge. I feel that creation is a powerful gift of man and through it we can heal.


Whims of Wanderlust sent me two bracelets. One is "The Journey Is In The Destination" Copper Bracelet:
A piece to remind you to stay centered and enjoy the beauty in each moment and experience.


Created with solid copper and hand made with love.


SIZE: One size fits most. Can be adjusted to fit a 6″ wrist up to a 7.5″ wrist.


* authentically handmade
* copper metal
* adjustable


⊰ ⊰ ⊰ ⊰ ⊰ ⊰ ⊰ ⊰ ⊰ ⊰ ⊰ ⊰ ⊰ ⊰ ⊰ ⊰ ⊰ ⊰ ⊰ ⊰ ⊰ ⊰ ⊰ ⊰ ⊰ ⊰ ⊰ ⊰ ⊰ ⊰ ⊰ ⊰ ⊰ ⊰ ⊰ ⊰ ⊰ ⊰ ⊰ ⊰ ⊰ ⊰ ⊰


⋙ All jewelry is created in our studio with hand selected high quality stones and luscious metals. Everything in our shop is fabricated with our original designs and made with utmost care and attention to detail with the highest intentions to empower your life.


FROM OUR HOME TO YOURS. Blessings.
I also received a custom made copper bracelet with my choice of words on it. I asked for a bracelet that simply said "Inspire" which is my favorite word.
Simply Perfect
Please shop with Whims of Wanderlust and see all of their hand made creations, infused with light energy and the power of love. I know when I wear my copper hand made hand stamped bracelets I feel imbued with positive energy and I know that the lovely creators of these spiritual pieces care about the work and influence they put into them.
You could not be spending your shopping dollars with better people.
I Love Whims of Wanderlust
Enter Below:
Whims of Wanderlust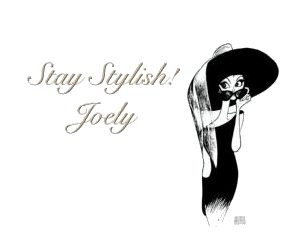 I love comments! Please join in discussion, ask questions, or leave tips for other readers. Comments truly are the driving force behind any blog as it helps the blogger to know what you, the reader want to see more of!
Please Join my Facebook Group

Also On: