Disclosure: I received Azio Hue Wireless Keyboard/Mouse in exchange for review. Regardless, I only recommend products or services I use personally and believe will be good for my readers. Amazon affiliate links are used in this post.
Reference ID: pmd3547395bd58fd67456dffd021f65181
Hey ladies! I hope you had an enjoyable 4th of July! Today I wanted to share with you this pretty wireless, bluetooth keyboard I received to review.
The brand is Azio and they offer three cute colors that I think you would enjoy. I of course had to pick this pretty Berry Blue color for myself. Other color options are Candy Pink and Lime Green.
I love tech as much as the guys in my family do, but I also love cuteness! Azio brings us both in this awesome Hue Wireless Keyboard and Mouse Combo!
Love This Color!

Available on Amazon the Azio HUE Wireless Keyboard and Mouse
combo can assist you with a replacement system or a secondary system. I have used this keyboard with my smart TV in the living room on Facebook, and searching Netflix for movies to watch. Sure is easier than using the remote control! I am using it now as a backup to when I have my laptop closed and want to check email or do something really quick without having to open up my laptop.
It is entirely wireless, comes with the batteries you need to get started, and set up was literally clicking two items that automatically popped up on my screen.
Info from Azio:
The Azio HUE keyboard/Mouse combo reintroduces color to the computer desk. Boasting color combinations to fit your personality, the HUE is available in the delicious colors of Berry Blue, Lime Green, or Candy Pink! Eliminate the hassle of numerous wires and plugs with complete wireless freedom through the single unified USB transceiver. Paired with a matching ambidextrous mouse with adjustable sensitivity allows control options to match your needs. With Chiclet style, island keys, you'll spend more time typing than cleaning out debris from under the keys.
Great Gift or Back To School Idea!
I think that any young lady would absolutely love to have one of these as a gift or even back to school item. College ladies would enjoy having this splash of candy color to her dorm room too!
I know the blue really speaks for my personality. Which color would you choose?
Check them out here:
Azio HUE Wireless Keyboard and Mouse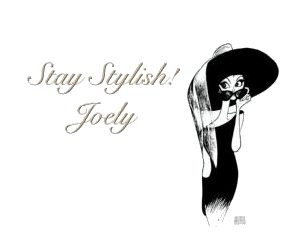 I love comments! Please join in discussion, ask questions, or leave tips for other readers. Comments truly are the driving force behind any blog as it helps the blogger to know what you, the reader want to see more of!
Please Join my Facebook Group

Also On: