Disclosure: I received the Lauren dress from Red Hot Curves to facilitate this review.
Ladies I know by now you have all heard about Shapewear. Personally I do not have the patience nor the time to worry about such things. In addition, when I have attempted to find the right shapewear for those certain dresses I think I may need shapewear for, I just can't seem to get my head around what type of shapewear to wear with each style of dress! Add to that the expense of buying different styles of shapewear for each outfit that may call for it, forget about it!
Enter Red Hot Curves – the shop that brings you Built in Body Support Dresses! Not only are these dresses red hot, stunning, and sexy, they work with all body types, and have shapewear built right into them! No more confusion, no more trying to oil up and squeeze into those uncomfortable, torturous devices! And Red Hot Curves build in body support won't damage your body or intensities just to help you look your best!
Ladies let's face it … as we get a little older we really want to stay sexy, alluring, and feel beautiful, but we can not deny that some parts of our figures need a little extra help if we want to wear some of todays hottest styles. With built in shapewear we can feel flirty, fun, and sexy going out for a nice dinner, a work event, a gala, etc.
When you first visit Red Hot Curves site be sure to notice if a pop up opens offering you a discount! Right now they have a 10% off code redhot10 which you use at check out for the discount.
Before I go on let's hear from Red Hot Curves about how they got started:
The Red Hot Curves collection was produced from the vision and passion of Designer Brittany Van, to create a line of sexy, classy, timeless dresses with built in shapewear control that enhance every woman's femininity and allure.

A graduate of the Paris American Academy (Paris, France), Brittany has earned her Masters Degree in Fashion Design and has had her own tailoring business for many years providing custom made designs and alterations for private clients. In addition she has over a decade of experience designing for private label brand names sold in retail outlets all over the United States . Through her tailoring and design experience she realized there is a real need for a stylish, quality knit dress with built-in shapewear tummy and hip control. From this vision the Red Hot Curves Collection was born.
Brittany's love of sewing as a child grew into a lifetime passion of designing beautiful dresses. Her keen eye for impeccable details and her desire to make a dress line with unique built-in shapewear that flattens the tummy and shapes the hip area has made the Red Hot Curves collection one that every woman will look fabulous and feel great in while showing off their curves.
The Red Hot Curves Collection… extraordinary dresses that empower women to feel glamorous, sexy and confident!
I think that Brittany is amazing and has a really great idea here! I mean even as a fashion blogger, as a woman who loves her clothing, I get lazy, bored, and frustrated with even finding the right bra for some of my dresses! I do not have time for shapewear hunting. I am so glad that now I can buy the perfect little black dress, a gala event dress, or a night on the two with the girls dress and not have to even consider how to pull together the look.
Let's learn more about the dresses:
The Red Hot Curves collection is a line of extraordinary, classy and timeless dresses with built-in shapewear control that enhance every woman's femininity and allure. Each dress is designed with impeccable details and superior materials that give you both comfort and the right control to flatten your tummy and shape the hip area. We have achieved this through our unique built-in shapewear control system. Our linings are advantageously made with two layers of cooling, lightweight, moisture-wicking nylon/spandex and nylon/spandex power mesh for that added control. Both lining and shapewear are very comfortable and feel great against the skin. In addition the hem lining has a silicon grip to keep the hemline in place.
Every dress has been comprehensively engineered from the inside out. Every detail from the patterns to the stitching have been meticulously designed by us. Our materials are made from a high quality modal spandex, which we developed. Our seam lines are sewn with a unique zig-zag topstitching that gives a pleasing detail and provides additional reinforcement. Our dresses are made to last and to be cherished for many years to come.
With Red Hot Curves thinking ahead, and planning for us, we can enjoy the Red Hot Curves styles – no muss – no fuss – just select your favorite dress and put it in the hands of the brilliant minds behind the brand!
When I received the
Lauren Lace V-Insert Cap Sleeve Dress
from Red Hot Curves I was first in awe of the fact that the dress arrived in its own garment bag! When a company takes it's own clothing seriously, I take their brand seriously! I have bought far more expensive clothing items that came in nothing but a box or a bag from the shopping center. I find it a real treat when I know something is so special the company itself feels it warrants being treated as such. Thank you Red Hot Curves for giving me a place to preserve my perfect dress!
Red Hot Curves
carries sizes up to XL (14-16). Sizes start at S (2-4). I find all of their dresses to be quite tasteful and already plan to wear my Lauren dress to the next Gala my husband's work holds. I have found it very difficult to find the perfect dress for such events, as it is not the type of event I would normally need to dress myself for. Last year I was subjected to looking for a mother of the bride style dress to wear to his gala and I was not very happy with what I ended up wearing. Red Hot Curves you have saved the day! Also the Lauren dress is very versatile so with just a change of accessories and shoes, I can wear this dress to a lot of other events as well!
I want to share with you how the
Lauren
looks on me. For the record, I am five foot three inches, 140 pounds, 38DD. I think it looks amazing and I can not wait to go out in it because I am anticipating a ton of compliments.
Stylish, Classic, and Classy, a dress from Red Hot Curves needs little in the way of styling. I added only basic accessories, although I did put on my best real diamond necklace, which was given to me by my mother, because this dress does deserve the best!
All You Need is a Great Pair of Shoes and Bag
Minimal Accessories – Red Hot Curves Dress Says it All!
To continue with accessorizing I added a great bag given to me by a dear friend, (Thank you Ann), that has rhinestones around the clasp. It is perfectly lovely paired with some deep wine color heels. When you have a Red Hot Curves Dress on, you need worry very little about the extras!
I Love the Length of the Lauren Dress
Show off YOUR Curves in Red Hot Curves!
Ladies we are too wise to be shy by midlife! Accentuate all of your lovely curves in a Red Hot Curves Dress! Have some fun, date to stay young, you will wow everyone when you step out in your own Red Hot Curves style!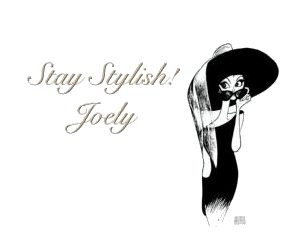 I love comments! Please join in discussion, ask questions, or leave tips for other readers. Comments truly are the driving force behind any blog as it helps the blogger to know what you, the reader want to see more of!
Please Join my Facebook Group

Also On: