Disclosure: I received product or payment for this post however I really did enjoy everything in this box.
Love with Food has been around for quite awhile now. In fact this box has been around as long as I have been subscribing to any type of subscription box! That says something!
When a business sticks around long enough for you to decide to start blogging and then be asked to blog FOR them, you know they are doing something right!
Gluten Free and So YUM!
I was offered the regular box, or the gluten free box and told them they could send whichever they wanted. I received the gluten free box.

Now I have not been diagnosed with gluten issues, but I do experience bloating associated with gluten consumption from time to time. My daughter is even more sensitive than myself to gluten. For this I am rather happy this is the box they sent me. Plus I know many of my readers have gluten allergies and or sensitivities, so I am happy to pass this info onto you today.

First let's learn about the subscription service:
What is Love With Food?
Love With Food helps you discover new organic or all-natural snacks delivered to your door every month. Our subscription membership starts as low as $7.99/month. Every month, Love With Food members will receive a curated box of unique, hard-to-find tasty snacks which varies based on seasonal themes.
For every box sold, we donate a meal to several food banks such as the Feeding America Network and Share Our Strength – No Kid Hungry. Join us to help end child hunger one meal at a time!
Say goodbye to boring grocery selections and start discovering your Love With Food experience!
NOW if you use THIS unique link you can get 4.00 off your first month!
And if you own or run a business they even have Office Sized Boxes to keep your employees on a healthy pace! A lot more work gets done when your employees are well energized with healthy snacks!
Now, Let's Look at MY Box!
I Am IN LOVE with Love With Food – Gluten Free Box Subscription
I can't tell you how much fun it was to receive and open this box! First of all I was shocked by all the stuff inside of it! I really did not expect to receive so many items!
My daughter LOVES BBQ chips, and totally tore into the Hawiian BBQ One Potato Two Potato Bags! I did get some out of her hands to try, and they were so perfectly yummy!
My daughter also took the coupon for a FREE Lean Cuisine meal.
I snatched up all of the True Citrus packets, although I put them in a place everyone can find them, and am willing to share. I used these when my kids were younger, they are so very tasty, much healthier than any other powdered or liquid drink mix stuff, and as I said YUMMY! I love these packets and I am glad to have these as a reminder that I never should have stopped buying them! I have no idea why I did in the first place. You HAVE to try them ladies, seriously, pure natural perfection! They give just the right amount of flavorful but yet, not syrupy flavor to your water. They come in Grapefruit, Lemon, Lime, and Orange. My favorite is orange.
Other items included are:
Sweet N' Salty Seaweed by Sea's Gift
Coco Nosh Trail Mix by Peeled Snacks
Simply Toasted Crunchy Coconut Chips by Bare Snacks
Golden Lentils by Zouq
Chocolate Fudge Bar by Be Real Foods
Garlic Onion Breadsticks Mix by Chebe
Coconut Vanilla Macaroons by Emmy's
Apple Quinoa Oatmeal Fruit Squeeze by Munk Pack
The Theme for my box is Surfin' USA which makes perfect sense!
Also … Love With Food has donated over 700K meals to help fight childhood hunger in the US! Check out #DoGood to see more on that. I think this is important to see a company give back!
I can not wait to try each and every item in the Gluten Free Love with Food Box I received and if I love something and can't live without it the insert card the provided lets me know exactly where to go to buy more by including both twitter and Instagram information where applicable for each brand. OR you can simply visit the Love with Food Shop to purchase! It could not be easier or more delicious!
Join in on good health, good food, and fun by subscribing to Love with Food today!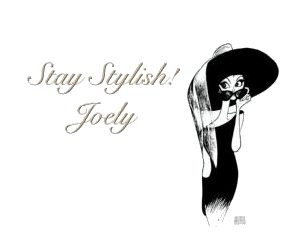 I love comments! Please join in discussion, ask questions, or leave tips for other readers. Comments truly are the driving force behind any blog as it helps the blogger to know what you, the reader want to see more of!
Please Join my Facebook Group

Also On: