Disclosure: I received a three month subscription to RocksBox to facilitate reviews. Referral links are used in this post.
I was invited by RocksBox to become a Shine Insider for a three month Period. If all goes well my invitation may be extended so I really hope that you will all give them a try!


There is nothing to lose because if you use my special code you will get YOUR first RocksBox FREE!


Just use code fashionbeyondxoxo at checkout! Use my personalized invite link to sign up.
RocksBox is a subscription service where you rent jewelry. Three items at a time are sent to you. You can keep the items as long as you wish (monthly recurring fee) or return them as often as you wish for three new items. At anytime if you love an item you can keep it for a reduced "Insider's Price". You can also request items specifically in a note to your stylist, and you can add items to your Wishlist as well.
The monthly fee is only 19.00 and shipping is FREE both ways! This means if you want to return and get new items several times per month it is still only 19.00! If you want to hang onto your items longer, you absolutely may!
Like with many subscription service there is a style profile you fill out when you join. This helps with the curation of your box by your stylist, but you can always add anything to your wishlist even if it is a little outside of your style profile.
Each month you will receive 10.00 in "Shine Spend" which is a free credit toward any purchase. You also can receive "Forever Spend" from gaining referrals! The shine spend never runs out and you can take as much time as you wish to use it. For each referral you receive 25.00 in Forever Spend.
This time I decided to do a video unboxing just to save a little time so I can get ready for the 4th of July tomorrow. Speaking of, I wish you all a safe and happy 4th!



So here is my video review:
Again .. Just use code fashionbeyondxoxo at checkout! Use my personalized invite link to sign up and get your first box free!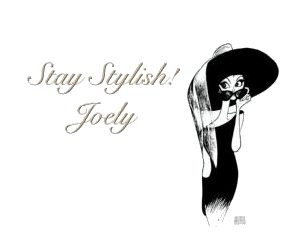 I love comments! Please join in discussion, ask questions, or leave tips for other readers. Comments truly are the driving force behind any blog as it helps the blogger to know what you, the reader want to see more of!
Please Join my Facebook Group

Also On: