Disclosure: I have received a three month subscription to RocksBox to facilitate my reviews. Referral Links are used in this post.
This is my 5th Rocks Box ItGirl Shipment and I am totally in love with every item in this box!

You can find all of my previous RocksBox reviews here.
RocksBox is a subscription service that costs 19.00 per month with free shipping. Each month you will receive a 10.00 credit toward any purchase.
You can also get 25.00 in credit for each referral which is a nice credit if you ask me!

Also you are not limited to one box per month for the 19.00 monthly fee!
Each month you can receive and send back your boxes as many times as you can fit into one month before being charged again! This means if you do not love the items in your box ( but you will) you can get different items very quickly! Or if you love your items, hang onto them, wear them, enjoy them, and send back when ready. At anytime you can purchase an item – or all of the items – in your box!
I hope you will sign up for your first box, which is free with my ItGirl Code: fashionbeyondxoxo


Let's take a look at what I got in this shipment!
RocksBox It Girl Review Use Code fashionbeyondxoxo to get your first box Free!
I am honored to have been chosen as a RocksBox ItGirl allowing me to share with you so many gorgeous jewelry styles! I have discovered a few new favorite designers, been able to sample and wear some amazing pieces that receive so many compliments, and find a few keepers that I could not live without!
Gorgeous Designer Jewelry From RocksBox
In this box I received two pair of earrings and one art deco styled necklace. One of the pair of earrings match the necklace.
Necklace Layla, by Perry Street, earrings Elise, by Perry Street, earrings Tessa Silver Stud in Platinum Drusy, by Kendra Scott.
Art Deco Jewelry by Perry Street
Ladies, the colors in this Perry Street art deco designed Layla necklace are perfection! I love the tiffany blue and lavender stones which are shades of white in them giving a living effect! The matching Elise earrings are stately and draw attention for sure, so this set has to be kept together in my opinion.
I love the bolder chain on the necklace and the entire look reminds me of Miami Beach architecture!
Kendra Scott has Stunning Styles!
Kendra Scott has quickly become my favorite designer that I have learned about through Rocksbox. Her designs are always reminiscent of nature, rocks, and pure raw gemstones. Her styles also always shimmer and shine. I regret that my photos can not do these earrings real justice but trust me, these earrings are so beautiful and I want to keep them! They remind me of geodes that are rock on the outside but once you crack them open they display an alluring center of shimmery, glittering crystals!
I also love that the Kendra Scott pieces always have come in these pretty tiffany blue bags along with a "how to care for your jewelry" card.
The Perry Street, Elise Earrings are 38.00 regularly but through RocksBox you get a Insider's Price of only 30.00 – with your 10.00 monthly free Shine Spend that would make them only 20.00 which is an amazing deal on designer jewelry!
The Perry Street, Layla Necklace has a regular price of 55.00 and Insider's Price of 41.00 making it only 31.00 if you were to use your Shine Spend! You won't find a better deal on designer pieces than this ladies!
Finally, my favorite, the Kendra Scott, Tessa Silver Stud earrings in Platinum Drusy, regularly 65.00 with an Insider's Price of 52.00 would be only 42.00 with your RocksBox Shine Spend!
If you have referral credits any of these pieces could be far less, or even FREE!
Please give RocksBox a try by signing up for your first box FREE with code fashionbeyondxoxo at check out! You can see what goodies you will receive and you can make requests too by building your own jewelry box profile on the RocksBox website!
Once you have created an account you can refer your friends and receive 25.00 credit for each person who signs up – getting you tons of free beautiful designer jewelry for yourself.
Please use my personalized invite link.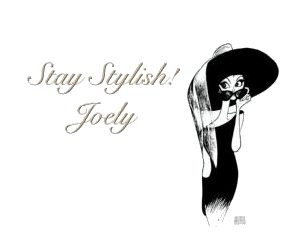 I love comments! Please join in discussion, ask questions, or leave tips for other readers. Comments truly are the driving force behind any blog as it helps the blogger to know what you, the reader want to see more of!
Please Join my Facebook Group

Also On: