Disclosure: This is a sponsored post in collaboration with Blog Meets Brand. All opinions are my own.
UPDATE: Leon Max has just informed me that they have upped the discount to 20% off – use the same code but instead of 15% off you will be getting 20% off! What a deal! Thank you Leon Max!


Recently I became aware of Leon Max and have fallen in love with so many of their fashions.
Leon Max offers everything from casual wear to night out on the town gowns.

Before I tell you more about the special discount offered to readers of Fashion Beyond Forty, let's hear a bit from Leon Max:
An inspired mash up of tradition and modernity has made the Leon Max Collection a go-to brand for It girls such as Zooey Deschanel, January Jones, Sarah Jessica Parker and Olivia Wilde. Taking cues from the crafts and techniques of his European heritage while utilizing cutting-edge materials and fashion technology, designer Leon Max creates everyday pieces with uniquely chic twists. Beading, embroidery and original prints add sparkle to subtlety on designs that effortlessly translate from office sophistication to evening playfulness. The constantly evolving collections, designed across three studios in Los Angeles, London and New York, keeps fans on their toes and their wardrobes complete with the flirty tops, romantic dresses, pants, outerwear, footwear and more.
I know the above speaks to me! Really there is something for everyone at Leon Max!
What really sets Leon Max apart is that Leon Max is the result of being designed in both Los Angeles and the English countryside is an inspired mix of Hollywood glamour and a laid-back sun drenched vibe with traditional British style and centuries of art history. A sporty collection of work and weekend wear that finds its roots in the English Countryside and Hollywood Hills, and designed with a feminine sensibility, clean lines and a keen eye for detail.
Starting today through August 1st, 2015 you can get 20% off all regularly priced items at Leon Max using a special promo code "BLOG15" at checkout!
I have my eye on several Leon Max fashions and here are a few of my personal favorites:
Some of my Favorites from Leon Max
The above image is only a sampling of what Leon Max has to offer, I just picked some of my favorites.
As you can see, Leon Max offers something for every occasion and I absolutely love that I can get clothing for lounging around the house, the perfect little black dress, or something fun and flirty, all in one place.
Leon Max offers fashions for the office, for date night, a gala event, wine tasting with the girls, or cuddling up with a great novel.
Whatever you need, Leon Max of MaxStudios has it and at a great price too! Even better price with the blog reader only discount!
Take advantage of this special discount code for blog readers only now through August 1st. Their prices are very fair and their fashions are perfection! 20% off full priced items using code BLOG15 at checkout.
Also please follow Max Studio on their social media for inspiration and great fashion.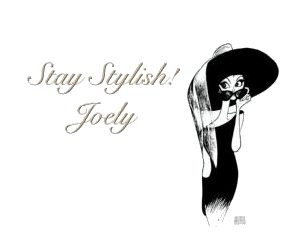 I love comments! Please join in discussion, ask questions, or leave tips for other readers. Comments truly are the driving force behind any blog as it helps the blogger to know what you, the reader want to see more of!
Please Join my Facebook Group

Also On: