Disclosure: I received free products from Bella & Bear to facilitate this review.
I have reviewed items from Bella & Bear in the past and have always been very happy with their items and love them as a company. Here are some of my past reviews but be sure to read all about their amazing Makeup Brushes below!
There is a sweet and cute story behind Bella & Bear and how the brand came to be known by this name. If you love animals, like me, you will want to read it. Otherwise, skip the below story to go directly to the Makeup Brush review.
Cute Huh!? Told You 🙂
First of all no one can deny the total cuteness of the Bella & Bear product line up. Everything they sell is simply gorgeous with attention to small details. The quality is top notch as well.

Today I am showing off some great makeup brushes from you guessed it, Bella & Bear. All of their stunning items can be found on Amazon and have free Amazon Prime Shipping!
Bella & Bear Makeup Brushes
I received the above brushes for review and I love them all. The Kabuki Brush is super soft and really does the job which you will see in the photos below. I also needed a new Kabuki brush something awful as mine is years old, has been washed a multitude of times, and has been literally scratching my face after years of use.
Old Brush Has Seen Better Days! Happy to Replace with Bella & Bear Kabuki Brush!
I think you can actually see the softness of the Bella & Bear Kabuki Brush! It feels super soft on the skin, has a wide enough coverage range, and applies foundation powder like a dream! I love mineral foundation powder and always need to have a Kabuki Brush from Bella & Bear on hand! You can tell by the smile on my face how happy I am to have this and you will love it too!
In Love – Bella & Bear is Purrfect!
In the above photo I have applied most of my mineral foundation powder in a matter of seconds. This Kabuki Brush from Bella & Bear applies your foundation powder effortlessly! I Love it!
OUR KABUKI BRUSH- is just perfect to use with all types of product from concealer to foundation leaving your skin with a flawless finish for that all day glow.
A FOUNDATION BRUSH WITH QUALITY AND STYLE – not all brushes are made equal and the high quality materials used in the "Lynx" powder foundation brush mean your brush will last longer and perform better.
A VERSATILE FLAT KABUKI BRUSH – this brush will work for nearly all of your makeup requirements if you get stuck without your normal brush set, use our discount coupons to buy two or more one for home and one for your bag or give one to your best friend and make their day just a little better.
LIKE ALL BELLA & BEAR PRODUCTS- your foundation brush comes with a full money back guarantee, just contact us at anytime and we will be happy to help you, our customers are what makes our company and that means we put our customers before anything else.
Moving on to the next set of brushes I received from Bella & Bear we have the perfect set of EyeShadow Brushes, the
Cats Eyes Eyeshadow Brushes
!
Cats Eyes Anyone! Yes For me Please!
YOUR EYE MAKEUP BRUSH SET – includes 5 high quality natural goat hair and synthetic fibre eyeshadow brushes. Includes a double ended eyebrow brush, a soft blending brush, a pencil brush, a medium angled shading brush and a shading brush, our eye brushes will cover it all.
CREATE PERFECT EYE MAKEUP – its so much easier with quality eye makeup brushes that pick up product correctly and allow you to apply your makeup precisely and quickly.
COSMETIC EYE BRUSH SETS – are not all alike, sure you can get cheaper sets than this but how long will they last. We make sure that our products are quality tested and proven to work, we also use and stand behind everything we do and we offer a 100% MONEY BACK GUARANTEE on all our products including this Eye Brush Kit.
YOUR EYE BRUSH KIT – is small enough to travel with you but contains every brush you will ever need to create stunning flawless eyes.
INCLUDES AN EYEBROW BRUSH-there is no point having beautiful eyes if you forget about your eyebrows so we have included our double sided eyebrow brush to take care of this for you.
Every Brush you Need for Perfect Shadow!
I maybe should have went with something more of a stand out color set to show off how well these amazing brushes work but the fact is I was getting ready to go out to dinner and wanted a neutral color palette. Either way I think you can see how wonderfully these brushes work for every thing from blending, to bolder color, which I used in the crease of the lid, to even lining possibilities, which I lined with a sparkly nude tone.
The colors do pop more when I apply my mascara which you will see soon.
However before I apply my mascara I need to get a handle on these bushes over my eyes that some people call eyebrows! I seriously need to go have them waxed but until I find the time to do that I have this awesome Bella & Bear Eyebrow Brush to help me out!
Lberian Lynx Brow Brush from Bella & Bear
Now while the "Cats Eyes" Eyeshadow Brush Set does come with an Eyebrow Brush, if you do not need an entire set of eyeshadow brushes you can still get this amazing Lberian Lynx Spoolie and Brow Brush on its own.
The Perfect Way to Tame Those Unruly Brows!
BELLA & BEAR'S EYEROW BRUSH- A professional quality angled brow brush great for defining and adding shape to your eyebrows.
THIS SPOOLIE BRUSH- will be your new favorite tool for enhancing your eyebrows and eyelashes. It is a handy eyebrow makeup brush you can take anywhere.
LIKE ALL BELLA & BEAR PRODUCTS- your brow brush comes with a full money back guarantee, we use it too and we know that sometimes things just go wrong so simply contact us anytime and we will be happy to help you.
THE "IBERIAN LYNX" SPOOLIE brow brush duo comes straight from Bella & Bear's "Kitten" range of brushes so its perfect to try out before buying a full set of our Makeup Brushes.
GIFTS FOR HER
All our products make for unique gifts for women. Surprise your mom or girlfriend with our unique makeup brushes or take a look at our other items, which all make great Birthday and Christmas Gifts.
So once all is said and done, with a little lip color and blush we have a complete look:
So? How Do I Look?
I have been very happy with everything I have ever received from Bella & Bear, plus they offer a drawing every week for a full sized makeup brush set called the Kitten which I reviewed here: Bella & Bear "The Kitten" Makeup Brush Set Review. All you have to do to enter is be sure to rate any Bella & Bear purchase you make on Amazon and you automatically go into the drawing! How fun is that!?
Want even better news? All of Bella & Bear's items are very affordable!
The Lberian Lynx Eyebrow Brush is only 11.00 USD on Amazon with free Prime shipping.
The Cats Eyes Eyeshadow Brush Set is only 12.00 with free Amazon Prime Shipping! Heck if you want the brow brush but don't need all of the others buy the set for only 1.00 more and gift the other brushes to someone who does need them.
The Lynx Kabuki Brush is only 11.00 USD as well with free Amazon Prime Shipping and let me tell you all of these brushes are worth far more. With that in mind, these brushes do usually cost more, the prices I have listed are sale prices, so get while the gettin's good ladies!
You really do not want these great brushes at these amazing prices to sleep through your hands because not only am I unsure how long these low prices will last, but Bella & Bear does sell out of items so you would have to wait for a restock if you don't go grab them now!
In fact they have an absolutely adorable brush holder I long for, but it is currently out of stock. I hope to have one in the coming month to review for you though.
I want to leave you with a Bella & Bear quote:
I could not agree more!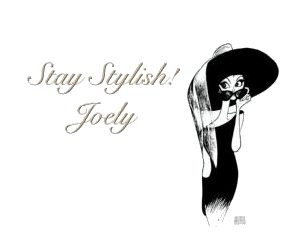 I love comments! Please join in discussion, ask questions, or leave tips for other readers. Comments truly are the driving force behind any blog as it helps the blogger to know what you, the reader want to see more of!
Please Join my Facebook Group

Also On: