Disclosure: I am using an Amazon affiliate link in this post.
One of my first blog posts was "Your Basic Shoe Wardrobe Forty and Beyond" in which the first pair of shoes I listed were from RYKA.

Ladies, we may be midlife but we love pretty things, and we love our comfort, as well as our fashion. RYKA is my favorite tennis shoe! They are light weight, have good support, are durable, and look amazing!
The reason I am writing this blog post / review of Ryka Crusade 2 Women's Running Shoe is because I was looking for a new pair of RYKA this past week and found a deal too good not to share!
Regularly 60.00 mine were only 21.00 in size 7.5! Some sizes do run a little more but all of them are far less expensive than the regular $60.00 price tag! Plus Free Amazon Prime Shipping is offered!
Love the Colors!
Not only do I love the way the RYKA line fits and feels. but I love the colors on this pair! I could not believe that after searching all the different options, the pair I loved the most was the least expensive! How often does that happen? Not often enough I tell ya!

I received my shoes today and I am super happy with them. The silver part is very silvery just so you know, more vibrant than in the photo above.
Something about a new pair of sneakers that makes you feel ready to take on the world!
I do want to say that while yes, I would receive some affiliate earrings if you use my link above, that I am not telling you about these for that reason. That is one of the reasons I liked my past blog post above. Back then, when I wrote that blog post, I didn't even know about affiliate links, and none were used. Heck, I don't think I linked anything in that post! Even then I was in love with RYKA! In fact, I proclaim RYKA the sporting shoe for midlife women!

Let the kids have their skeetchers, let the hard core sports fanatics have their Nike! Us regular, every day women, who like to ride their bikes, go on a walk, or jog, or even those of us lucky to get in one workout a week, need RYKA!

Now, as for you ladies who are uber fit and in shape, not only do I applaud you, but I want you to know these shoes will fair well for you too! My "older" pair, the pair that inspired my first post still look amazing!
Over A Year Old!


I have had my RYKA Women's Dash Walking Shoes
for well over a year now and they are still in perfect condition! These are also a pretty good deal on Amazon.
Or you can shop the entire RYKA selection on Amazon as well, I found so many great deals and already have a few new styles in my wish list!
Shop All RYKA on Amzaon
As we get a bit older we start to care less about fashion and more about comfort but with RYKA you do not have to sacrifice either! These are name brand shoes but seem to work so well with my foot issues. Being type 1 diabetic for over 44 years will give you just about every foot issue you can imagine and the RYKA line has never let me down!


If you are looking for comfort and fashion, in a walking, running, hydro sport, training, or cross training, shoe, look no further!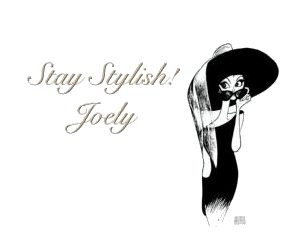 I love comments! Please join in discussion, ask questions, or leave tips for other readers. Comments truly are the driving force behind any blog as it helps the blogger to know what you, the reader want to see more of!
Please Join my Facebook Group

Also On: