Disclosure: I received the Bella & Bear Glam Bag to facilitate this review. I am also using Amazon affiliate links in this post.
I have talked about Bella & Bear products before on the blog and today I wanted to share with you the Bella & Bear Glam Bag. The Bella & Bear Glam Bag is a super cute way to keep your beauty and or bath necessities handy while traveling or at home. With many zip pouches for organization and separation of different types of beauty, bath, and body care items, the Bella & Bear Glam Bag keeps everything in its place.
Bella & Bear Glam Bag A Must Have!
The Bella & Bear Glam Bag is beautiful – I love the colors but of course I do, they are a perfect match for the colors I selected for my blog!

The Glam Bag features two small and two large zippered pockets which are designed to protect and safely store your goodies! They are transparent so you can easily find what you need, and they have a padded backing to protect the more delicate of items.

The outer shell is a wipeable material so spills and makeup dust won't destroy its pretty exterior or exterior.
Beauty Club and Ways to Win!
Be sure to also join Bella & Bear's Band of Beauty Club for big discounts and ways to win free goodies! Also check out the Bella & Bear Blog for beauty tips, product information, and giveaways!
Love the Cute Zipper Detail!
I love the heart shape zippers on the Bella & Bear products. The zipper does go all the way around so you can fully open up the Glam Bag and hang it up for easy access in your bathroom or makeup area.
Filled with Some of My Must Have Beauty Items!
I decided to fill my Bella & Bear Glam Bag with the items I typically use on a daily basis. While I have tons of makeup I love to experiment with, I think most all of us have our "go to" items we slap on in a rush when preparing for our day. These are my slap on items, including brushes! You can see I was easily able to fit it all in the Glam Bag, including two makeup palettes! That's a lot of space ladies! I would love to have a second one to store bath items in my bathroom.
Check Out the Savings!
Bella & Bear also offers discounts when you purchase more than one item! See the upper right photo for info.
Bella & Bear is a brand I trust. I have several of their products and love them all. I want to add their cute makeup brush holder to my collection sometime soon.
I love the ladies behind this small and upcoming beauty line and I hope you will support them as well with your purchase.
Get your Bella & Bear Glam Bag
today!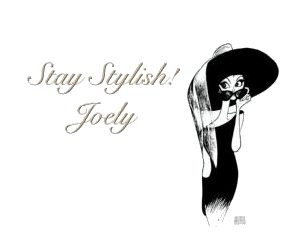 I love comments! Please join in discussion, ask questions, or leave tips for other readers. Comments truly are the driving force behind any blog as it helps the blogger to know what you, the reader want to see more of!
Please Join my Facebook Group

Also On: