Disclosure: I received a Wyx Rosemary Orange Scented Candle from Planet Beach Shop to facilitate this review. Affiliate links are used in this post.
I absolutely love candles! When I was given a chance to review something from Planet Beach Shop I quickly overlooked the beauty items and went right to the candles page of options! Now as much as I love candles, I have a lot of them.


I am guilty of buying tons of them when on sale at a mall and online shop we probably have all heard of a million times. I know that they are not the best thing to burn in my home because of their chemical fragrances but I am a sucker for things that smell good, even if I know they are probably not doing me any favors. The fact is, I am also very much into essential oils, which some of you may have already heard me proclaiming on the blog here a time or two, or three. Essential Oils are meditative, relaxing, healing, and calming. Essential Oils can also be invigorating, awakening, inspiring! Anytime a product is all natural, I want to learn more about it, and try it out. So for those reasons, I selected the scented Rosemary Orange scented candle from Planet Beach Shop.

About Planet Beach Shop's Wyx Premium Soy Wax Candles:
Wood Wick:
Our wicks are made with the finest wood in the USA and pressure processed for 3 days. These extra large wooden wicks provide for a very quick melt pool and a wide dispersion of aroma.* They are very clean burning and the soft wood provides for ultimate performance in an all-natural wick.*
Premium Soy Wax:
We use wax made from soy beans grown by family farms in the USA. When you burn Wyx all natural candles you are supporting sustainable agriculture. Our wax is Kosher Certified. It is washable and can be removed with basic soap and water. Pure soy promotes growth, while other waxes cause depletion. When you burn our candles you are helping farm communities, encouraging plants to be grown and supporting the renewal of our planet!*
A Surprise in Every Candle!
Every Candle contains a surprise promotional doubloon for your chance to win one of the following: a $5 online credit, a $20 online credit, a $500 mini vacation for two, or a GRAND PRIZE VACATION for two worth $7,000!!!
Size: 22oz candle/27oz container
Burn Time: Approximately 110-150 hours.
About the Wyx Rosemary Orange Scented Candle:
Scent: Pure essential oil of rosemary from Spain and orange from the USA. This blend of essential oils has a fresh, woodsy scent with a hint of citrus.
Aromatherapy: Rosemary scent is often used by students during exam times to increase concentration and improve reading efficiency. Combined with the citrus of orange, it awakens the brain and is a good remedy for depression and forgetfulness.* Inhaling rosemary oil lifts your spirits immediately.*
Product Highlights:
• Helps with mental focus*
• Awakens the brain and lifts spirits*
• Good remedy for depression and forgetfulness*
• SURPRISE PROMOTIONAL DOUBLOON!
Now let me just express … when I ordered my candle selection, sure I was excited, I mean I do love candles. However, when the box arrived, I thought for sure that Planet Beach Shop had made some kind of mistake because the box was huge! I thought they had to have mixed up my order with someone else's who had bought half the store! I opened the box and inside of it was … another box, that contained the candle. Just the candle, nothing more. This candle is gigantic ladies, and the aroma wafting up toward me was Ahhhmazing!
I mean sure I was bound to like the aroma, after all, I did select it, but I am talking pure essential oil aroma here which is pure orange, and pure rosemary! Nothing chemical or fake about this fragrance. This is something that you could easily indulge in without fear of your health being effected, or guilt over destroying our earth from burning.

Also as I said these candles are big! You know those "other candles" I referred to earlier on, from that very well known mall and online shop? Well they are larger than those. I also love the shape of the glass jar they come in and am already thinking of DIY projects for it when the candle is gone.
Recycling is a good thing!

Okay enough talking, let's let some photos do the explaining here …
The Box – Isn't it Beautiful Too!
Even the box the candle comes in is lovely!
Beautiful Packaging!
Experience Wyx
Wood Wick! How Cool and Unusual!
And it is Lit! Lovely!
A Perfect Addition To My Home
The price of these candles is well worth it and not much more than that "other brand". You can also get a discount when you sign up for Planet Beach Shop's Newsletter.
I have to say I am going to buy a few more of these candles for sure. They have a lot of amazing scents to select from and I have to get a Lilac candle as well as melon, but I also want to try the coconut lime as well!
Oh and just so you know Planet Beach Shop carries a lot more than candles. They have items for body, face, relaxation, nutrition, and more.
Check out Planet Beach Shops June Specials.
Free Shipping with $75 plus order.
Now if you want to try for a chance to win a Planet Beach Shop Prize Pack valued at over 100.00 you can enter here.
a Rafflecopter giveaway

(There will be only one winner among all blogs participating.)


Good luck and please shop Planet Beach Shop! I know I will be!


Oh and don't forget about the surprise doubloon in every candle! I can't wait to find mine and see what I won!


Question: Please share with me in comments what scent you would choose.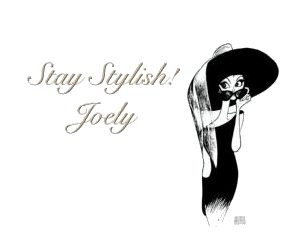 I love comments! Please join in discussion, ask questions, or leave tips for other readers. Comments truly are the driving force behind any blog as it helps the blogger to know what you, the reader want to see more of!
Please Join my Facebook Group

Also On: