Karina Dresses offer some of my all time favorite dresses and enhance some of my all time favorite moments.

There is something about a dress that just fits your every curve and compliments your figure!

Karina Dresses never disappoint.

When I am wearing a Karina dress I feel younger, thinner, flirty, and just have more fun.

Our clothing can make or break our confidence.

We have busy lives and we need fashion that fits, and makes us feel good.
You Can Tell When Someone FEELS Good About What They Are Wearing!
Use Code "FASHION40" for $30 off your next Karina Dresses Purchase!
The last time I reviewed a Karina Dress was when I was the lucky winner in a drawing and was able to select one. You can read all about what I picked in the article Welcome Spring in Karina Easy Wear Easy Care Dresses!
This time I ended up selecting the same style of dress – the Audrey – even though I would love to try a different style from Karina Dresses, I could not help but be in love with the Turquoise Floral Stripes pattern.
Turquoise Floral Stipes Audrey Dress
Isn't it just the most fun pattern ever!? I love the blend of bold black and white stripes with the pretty floral pattern in my favorite color! The splash of green is also whimsical and fun.

A little more about the Audrey Dress:

The audrey is a v neck dress that also features a v back. the full swirl skirt is knee length. machine wash cool, hang dry, no ironing ever needed! the audrey is an american made dress crafted with love in Brooklyn, NY
The audrey is a wonderful dress for an hourglass body shape, inverted triangle shape, triangle shape, oval shape, and rectangle shape!


Here is a short random video (note there is music so turn down sound if you are at work!)
Karina Dresses are made for women with figures, curves, angles, and shape!
In fact I find that they look best on women with a little body to them. They hug in all the right places, and are forgiving in the places we need them to be.
Karina Dresses also has a
Best Fit Guide
to help us pick the best Karina styles for our shape and size.
Perfect Skirt for Twirling!
Use Code "FASHION40" for $30 off your next Karina Dresses Purchase!
Now many of you know, I do not care to show my upper arms very often. That is the one area of my body that I would get "work" done on if I could afford to do so. With that said, when you have something that makes everything else look so flawless, it is as if we owe it to the world to show some flaw!
Okay, in all seriousness, I am not a cocky person, but I just can't help but want to point out how good a Karina dress can make a woman feel. These dresses boost confidence in a way that just may allow you to forget your minor flaws! No one else really notices them the way we do anyway!
Audrey by Karina Dresses in Turquoise Floral Stripes
Another thing I love about Audrey is that it allows for you to wear a real bra!
Notice the wide shoulder straps. So many summer dresses have tiny thin straps that refuse to allow you to wear big girl under garments. I am sorry but with my chest size, it is difficult to find a strapless bra, and those bralette things are out of the question!
I am a grown woman, with adult curves, and I need to have a little more support! The Audrey allows me to feel controlled, and confident, not to mention beautiful.
I can go out to a family picnic, cookout, party, or even mingle with my husband's co workers in a dress from Karina and look stylish, fresh, and fashion forward, without sacrificing my comfort, and let's face it, we deserve to feel comfortable!
I Had Fun Styling This Dress!
I had a lot of fun deciding how to style this dress because I had a lot of options.
I decided to match my shoes and bag to the dress. I have had this wonderful tote by Marc Ecko in white with black stripes that was a no brainer to pair with this dress. White BC sandals to continue with the white, as well as the comfort of the look.
Fun, and Flirty, but Comfortable Too! Karina Dresses
I am really looking forward to trying the Megan dress, which by the way, has sleeves! That would be next on my list from Karina.
Honestly though, when you go their website, it is so hard to choose! Their styles are gorgeous, perfect for all figures, and the patterns are lovely!
Take a look and let me know in the comments below what your favorite dress style and color choice is!
I Would Love To Hear What Your Favorite Karina Dress Is!
Even if flowers and stripes are not your thing, do not worry! Karina Dresses has some edgy looks, modern designs, as well as very feminine looks as well. Personally I like the hard and soft blend that this color offers.
The Accessories, Up Close!
You can wear bold statement jewelry as I have, or tone it down and give it a more classic look with a simple strand of pearls, and pearl studs. This could "quiet" the tone of the dress some if you are concerned about being too "out there".
A light cardigan works for me to cover my not so confident areas, and keeps the look easy and breezy for summer.
If you are not into giant totes like I am, consider a tidy clutch instead.
You could also use bright colors such as lime greenish yellow, or a neon color palette with your accessories as well.
Don't forget about the makeup! I went with a softer blend of bright colors in hues of yellow, green, and blue, with soft pink lips, and a complimentary blush.
I would love it if you visited Karina Dresses and check out their blog while you are there!
Use Code "FASHION40" for $30 off your next Karina Dresses Purchase!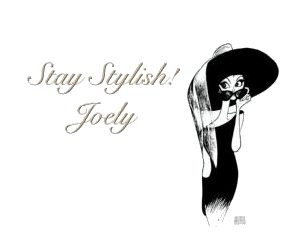 I love comments! Please join in discussion, ask questions, or leave tips for other readers. Comments truly are the driving force behind any blog as it helps the blogger to know what you, the reader want to see more of!
Please Join my Facebook Group

Also On: