Disclosure: I received RocksBox free to facilitate my reviews.
Its time for another RocksBox review!
Okay so I am happy to announce that in this RocksBox my daughter had her wish granted for a lovely Kendra Scott necklace, which I am keeping! I will be using some Forever Spend and Shine Spend to purchase this. Be sure to read my previous reviews for more info on how RocksBox works, and what forever and shine spend mean.

Also if you read all the way to the end of this post you will find out how you can get your first RocksBox FREE with a special to Fashion Beyond Forty blog coupon code.
My Third RocksBox
This makes the third box I have received this month. With free shipping, including return shipping, you can get a fast turn around on your boxes if you wish. Or you can hold onto them for the full month, or longer if you wish to, as long as you continue to pay your monthly subscription fee.
Love All Of the Items!
I really love every item in this box. If I were going to keep anything it would be a very difficult choice to make. I need more gold studs and the Slate studs are perfection, however the Jenny Bird earrings in gold and lapis are so artistic and stunning! Of course the Kendra Scott necklace is a keeper for my daughter, but I would have kept it too because it is so gorgeous! It even comes in its own keepsake bag / polishing cloth! It just so happens to also be in my favorite color!
Keepsake Bag Doubles as a Polishing Cloth!
I wish you could see this Kendra Scott necklace up close and in person! I wish you could feel the texture to it too! It is like touching a shooting star or galaxy! I also love the intricate detail on the back of the gemstone!
Kendra Scott Elisa Necklace in Iridescent Drusy regular price 65.00 Insider Price 52.00 but remember there is always the 10.00 Shine Spend you get each month along with any Forever Spend you receive for referrals!
Kendra Scott Elisa Necklace in Iridescent Drusy
Then we have to inspect the first pair of earrings … Jenny Bird Flagstaff in Gold and Lapis.
45.00 regular price, 36.00 Insider price.
I love how artistic these are! They remind me of the type of jewelry sold at our art walk each first friday of the month in old downtown North Topeka, close to where I live. The lapis is gorgeous, and the gold has a texture appearance to it. I also love geometric designs which are all the rage right now. I will also add that these earrings are made to stand the test of time. This is not dime store thin metal that is going to bend after just a few uses. This is high quality, designer jewelry here ladies.
Jenny Bird Flagstaff Earrings in Gold and Lapis
Last we have by Slate, Double Point Studs which are accented by brilliant crystal gemstones. I love these for their simplicity and for their bling at the same time. These can be dressed up or down quite easily and would become one of my go to pieces for those days when I don't want to worry too much about styling. You could wear them with blue jeans and a floral tee, or with your fanciest little black dress! Love them. I do wish I were able to take a better photo for you, I am still working with my Samsung phone camera, a true shame shame for a blogger, I know.
Slate Double Point Studs
Slate Double Point Studs regular price 38.00, insider price 30.00 from RocksBox.
So ladies, what is your favorite piece in this RocksBox shipment? What would you have kept?
Do you subscribe or would you like to?
You can get your first box free right now by using this RocksBox link and this coupon code … fashionbeyondxoxo at check out.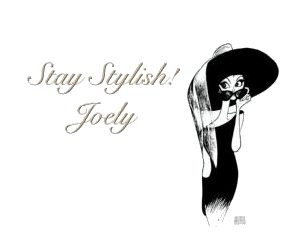 I love comments! Please join in discussion, ask questions, or leave tips for other readers. Comments truly are the driving force behind any blog as it helps the blogger to know what you, the reader want to see more of!
Please Join my Facebook Group

Also On: