Disclosure: I received a three month subscription to Rocksbox to facilitate reviews. Affiliate links are used in this post.
If you have not already read my first post about RocksBox you may want to go do that before reading this post.

Today I received my second RocksBox. It took about one week to get my second box. Not too bad of a turn around. I figure I can get three, maybe four boxes per month if I am lucky and get my un-purchased items back to RocksBox pretty fast.
If you did read my previous post you know how RocksBox works, and what I received in my last box. Here is a hint …
What I got in my First RocksBox
You also then would know that I asked for three specific items, knowing I would probably not get all of my three request, but hoping to maybe at least get one of the three items I coveted. I also made note that if I received one of the requested items I would most likely end up buying one if not two, or maybe all of them.
Now I do have some "shine" and "forever" spend to use, ( info on that in my previous post ) so I would not be paying full price, but either way, I am sad to report, I did not receive any of my three requested items. I was really looking forward to at least one of them as I would have kept them longer, and actually styled an outfit with them. Not to say that I do not want to style an outfit for you with every item I do receive, but honestly, I do not have time to do that and get my box back in time to receive items I may want to actually keep.
Needless to say, that was in fact a bit of a let down, and I do wonder how much RocksBox pays attention to the personal "notes" section where one is asked if they have any requests.
Now, with that said I am not knocking the service overall, and I do hope you will at least give them a try, after all you can do so for FREE, and I mean I would try about anything for free! So far I have received gorgeous, high quality, designer pieces and would keep each and every one of them if I had limitless funds!
Do keep in mind however when noticing the prices on the items that they are designer jewelry pieces and you also get credits each month to spend as well as the ability to get referral credits!
So let's take a look at my second RocksBox!
Bling From RocksBox!
I know, the necklace right!? Its gorgeous! The earrings are adorable, and perfect for my needs since I am lacking in basic gold stud type earrings, and the bracelet is by House of Harlow and is a heavy piece of beauty!
Let's look closer up …
Try Your First Box Free!
Everything comes prettily, and safely packaged, with a return, prepaid shipping label. You send back what you do not want to keep, keep what you want, using any shine, or forever spend you have collected off the total. If you love the items but do not want to buy them, just keep them for however long you want as rental jewelry! Now keep in mind, if you keep the items for a full month, you will be charged again each month, until you return them.
I love the idea! You can rotate your jewelry wardrobe on a regular basis! If you tend to get tired of wearing the same jewelry all of the time, or just want to be introduced to new things, or love designer jewelry, then RocksBox is for you!
Me, I love getting BLING! Seeing shiny things makes me happy.
You can search #BEYOURBRIGHTEST on Instagram to see what people are getting in their RocksBoxes!
What do you think of RocksBox? Will you be giving them a try? Which of these items that I received in this box is your favorite?
Go visit them now and get your first box free using code: fashionbeyondxoxo at checkout!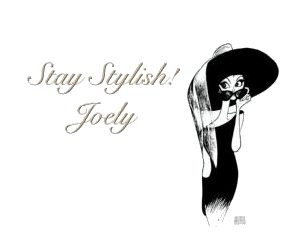 I love comments! Please join in discussion, ask questions, or leave tips for other readers. Comments truly are the driving force behind any blog as it helps the blogger to know what you, the reader want to see more of!
Please Join my Facebook Group

Also On: