Disclosure: I received a three month subscription to RocksBox to facilitate reviews. Referral links are used in this post.
I was invited by RocksBox to become a Shine Insider for a three month Period. If all goes well my invitation may be extended so I really hope that you will all give them a try! And there is nothing to lose because if you use my special code you will get YOUR first RocksBox FREE! Just use code fashionbeyondxoxo at checkout! Use my personalized invite link to sign up.
Stunning Jewelry Rental Program – Buy it If you Love it!


RocksBox is a subscription service where you rent jewelry. Three items at a time are sent to you. You can keep the items as long as you wish (monthly recurring fee) or return them as often as you wish for three new items. At anytime if you love an item you can keep it for a reduced "Insider's Price". You can also request items specifically in a note to your stylist, and you can add items to your Wishlist as well.
The monthly fee is only 19.00 and shipping is FREE both ways! This means if you want to return and get new items several times per month it is still only 19.00! If you want to hang onto your items longer, you absolutely may!
Like with many subscription service there is a style profile you fill out when you join. This helps with the curation of your box by your stylist, but you can always add anything to your wishlist even if it is a little outside of your style profile.
Each month you will receive 10.00 in "Shine Spend" which is a free credit toward any purchase. You also can receive "Forever Spend" from gaining referrals! The shine spend never runs out and you can take as much time as you wish to use it. For each referral you receive 25.00 in Forever Spend.
So let's take a look at my first box from RocksBox:
Perry Street Leah Necklace ~ Sophie Harper Pave' Sar Bracelet ~ Sophie Harper Pave' Ball Studs in Gold
I requested the earrings by putting them in my favorites, but this was before I knew about adding a note for my stylist. I loved every single item I received, and almost kept the earrings but wanted to save up some of my spend for the next box, which I curated myself by requesting three items. Now, I am new to the RocksBox System myself, so I am not sure if I will get all three requested items or not, but we shall see when the next box arrives!
My daughter loved the Pave' Star Bracelet, to me it was a little bit too dainty as I am not easy on my jewelry. I offered to buy this piece for her but she decided to wait on the next box as well, as she selected the necklace we requested.
Now I adore all statement jewelry, so passing up on this Perry Street Leah Necklace was difficult. I have to contain myself however, as if I had it my way, I would buy every single statement necklace in the universe!
So let's take a look at the unboxing!
I LOVE Pretty Boxes!
I really adore pretty boxes. I hoard them to be quite honest. The ONLY thing that was disappointed about with RocksBox is the fact that you mail your pieces back in the same box, thus no keeping, unless you decide to buy the entire curation, in which case you can keep the box, as you won't be mailing anything back. Yes I am so addicted to pretty boxes that I just may have to buy a whole collection soon so that I can have this. Don't judge me.
Perry Street Leah Necklace
As you can see from the photo on the left, each piece comes safely secured with bubble wrap. I can see through it and was already excited by the colors! The Perry Street Leah Necklace is well designed and well made. I love the vibrant colors, with the pretty pearl accents. It was hard to send back, but I had to force myself. This is a wonderful spring and summer statement necklace which would go so well with so many items in my closet.
Sophie Parker Pave' Ball Studs in Gold
Not only is each piece protected in bubble wrap but each piece comes in its own little bag. So cute! I returned all of my cute little bags when I sent the jewelry back but I am not sure if I needed to or not. I will try to get more details on this for my next post about RocksBox.
These earrings were perfect. I wish my photo did them justice. there are tiny crystals all over the ball studs. They really do shine! These are perfect for any outfit and are those "go to" earrings when you just don't feel much like worrying about styling your jewelry to your outfit.
A real keeper, I regret sending back!
Sophie Harper Pave' Star Bracelet
This is just too darling isn't it!? There are the most dainty itsy-bitsy crystal accents in this precious star! Just a tad too dainty for me. This is the one my daughter would have kept, but agreed we should wait and see if we get our fully curated box. She really wants the necklace she requested. We will see in the next reveal / review what we get. Again, my photo does this piece no justice.
In the next reveal I am planning to show you the jewelry with it styled together with an outfit or two, depending on what I receive. Truth be told, I would have done so with these pieces but I was too anxious to ship this box back and get another one.
Shipping Label Included ~ #BEYOURBRIGHTEST on Instagram!


Shipping back is super easy, and paid for! This helps make the most of your 19.00 monthly subscription but don't worry about paying yet … get your first box FREE using this link and this code: fashionbeyondxoxo


Search #BEYOURBRIGHTEST on Instagram to see what people are getting in their RocksBoxes!
So what is your favorite piece that I received in my first RocksBox? What would have you kept? I would love to hear your thoughts in the comments below!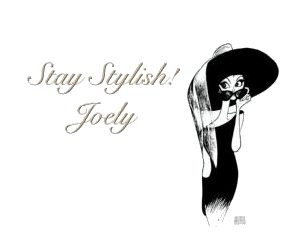 I love comments! Please join in discussion, ask questions, or leave tips for other readers. Comments truly are the driving force behind any blog as it helps the blogger to know what you, the reader want to see more of!
Please Join my Facebook Group

Also On: