Disclosure: This is a sponsored post.
I love home decor, and I absolutely believe that accessorizing our dwelling is as important as wearing the right shoes, or carrying the right bag. A sense of a serene surrounding, the feeling of calm, or excitement, whatever your heart desires should be something you experience daily in the comfort of your own home. Now, a company will bring you whatever your heart desires for the look and feel of your home.
Linly Designs is an industry leader in Interior Design, and has an impressive history of growth and expansion. Linly Designs, founded in 2002, has become an industry leader in elite interior design services. Linly offers Interior Design, Fine Furniture, Home Decor, Silk Florals, and Window Treatments that will make a statement of who you are, and the energy you want to experience in your home.
Accessory Call Service Example
Today I want to tell you all about their Accessory Call Service. I personally am very excited to get to tell you about this because you know I do love my personal accessories, and believe in accessorizing my home as you have seen in other blog posts I have written.
The Accessory Call is an exclusive service. Designers will deliver and place home decor, artwork, and florals to complete a client's home to perfection. The client then has 24 hours to 'live' with their personalized design and decide which pieces they wish to keep.
Now ladies, I admit, I am no expert, but if I had known I could call upon an expert to do something like this for me, I would have and it is never too late!
A Word From Linly Designs:
The goal at Linly Designs is to create unique and personalized environments each and every time. We help our clients to express their own taste by creating spaces that reflect their lifestyle. Whether your home is old world style, traditional, contemporary or everything in between, with Linly Designs it is always warm, inviting, and comfortable.
Whether you are building or remodeling your home, looking for those perfect furniture pieces, or anything in between, Linly Designs will help you turn your design dreams into reality.
Take a moment to read what a Linly Designs client had to say about their services:
Client's testimonial: SIMPLY OUTSTANDING! These are truly the only words to describe the service we received from Linly Designs. We decided to update our living room and dining room and I contacted Linly Designs for an Accessory Call. I never thought it was possible that after 2 visits from Janet and her team that our home would look so beautiful. Janet has an excellent eye for design and she pays close attention to what you like so her recommendations meet your tastes. The product selection and the quality of the products is amazing for the prices. I have recommended Linly to all of my family and friends as I have never had such an excellent experience. We are still receiving compliments on the changes we have made to our home.
Linly Designs Accessory Call Service
I would love to have one of Linly's designers come to my home, meet with me and discuss my personal styling tastes, then give me suggestions to maximize the look and feel I want for my dwelling.
That is exactly what Linly Designs does on the first visit! The designer also takes measurements, as well as photographs to be sure what they select will work in your space. On the second visit the designer delivers everything, and places the home decor, from artwork, to florals to complete and compliment your home to perfection. This is a personalized design system that will bring out your own personality, taste, and desired comfort so that you can just sit back and indulge in the comfort of your home.
I am super excited and I hope that you are too and will go visit their website to learn more.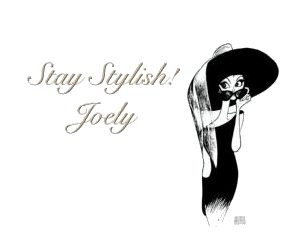 ---
I love comments! Please join in discussion, ask questions, or leave tips for other readers. Comments truly are the driving force behind any blog as it helps the blogger to know what you, the reader want to see more of!
Please Join my Facebook Group
Also On: