Disclosure: Referral links are used in this post.
Ladies I love maxi dresses, but I do not necessarily care for showing my arms. I have this lovely maxi dress from Golden Tote which has only been worn a few times because I am not a huge fan of spaghetti straps, which this dress unfortunately has.
Now don't get me wrong, I think our bodies are beautiful, and perfect, just the way we were created. Logically I know my arms look fine, but no matter how often people tell us we are beautiful, some days we just don't feel that confident about specific parts of our bodies.
Today I want to share with you the pretty Puella Maxi Dress that I received from Golden Tote, and two ways in which I covered my arms on a less than confident day.
2 Stylish Ways to Cover Your Arms When Wearing a Maxi Dress
You can take one dress and make two looks simply by changing accessories, but we can also create different looks simply by changing our cover up garment.
I picked out two cover ups from my closet, one is a lovely lace back cardigan by Sweet Rain which I received from Stitch Fix, and the other a Kut From the Kloth denim jacket which I received from Wantable Style Edit Box.
The cardigan gives a softer look, a bit more feminine and playful, while the denim jacket gives a little more of an edgy look, but just ever so slightly.
Pretty Lace Back on the Sweet Rain Cardigan
The lacy back on the Sweet Rain Cardigan allows for people to see the back detail of your dress, and in my case, my tattoo as well. Hint, it's a fairy.
Maxi Dress Styled with Kut From The Kloth Denim Jacket
When styled with a cropped denim jacket the look is still fresh and feminine with a slightly rougher edge. I love cropped jackets because I am very short in stature, only five foot three inches. The cropped jacket helps to define my waistline and covers my arms without ruining the fun of wearing a maxi dress.
It's All In The Details
What I love about both of these looks is that the little details work with either coverup. I selected simple jewelry, a dainty bracelet with a seashell charm, and daisy necklace. The Coach handbag also looks lovely with white being the primary color and two shades of blue.
Which Look Do You Prefer?
So which look do you prefer? Personally I think I am more fond of the lace back cardigan with this dress but for cooler days, which we have often in Kansas, the jacket is perfect. Also with the lace back cardigan you can see more of the dress as well. Either way, I am glad to share some options with you. I would love to hear in the comments below what you think of the two looks, and which you like better. Feel free also to share any style tips of your own.
Sign up for Wantable Style Edit, Stitch Fix, or Golden Tote to keep your fashion fixes up to date!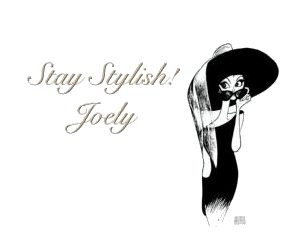 I love comments! Please join in discussion, ask questions, or leave tips for other readers. Comments truly are the driving force behind any blog as it helps the blogger to know what you, the reader want to see more of!
Please Join my Facebook Group

Also On: