Disclosure: I received this product free to facilitate my review, this is a sponsored post.
As a woman, and as a blogger I am always looking to try out the latest technology when it comes to beauty tools. When I saw that I could test and review the Swiss Ultimate Sonic-Ionic Infusion 'Wrinkle-Eraser' Wand & Under-Eye Massager
I knew that I had to give it a try.
The Magic Wand, as I call it, uses Ionic Flow which is a gentle, negative-ion, micro-electric pulse that gently pushes treatments such as serums deeper under the surface of your skin. This helps bring about a noticeable difference in crows feet, puffiness, and dark circles.
The sonic infusion promotes increased circulation which our skin can lose with age.

You will have noticeably firmed skin within 2 to 3 weeks.
Swiss Ultimate Sonic-Ionic Infusion Wrinkle Eraser

More Information from Swiss-Ultimate:
Device FDA listed (reg #D233185). PORTABLE & LIGHTWEIGHT fits in purse, cosmetic bag. Can also be used on forehead, around lips & brow area
BATTERY LASTS for MONTHS of USE, with a single AAA battery – no charging cord required, ever.
100% MONEY-BACK GUARANTEE – You just can't lose, because you automatically get our 100% "Swiss-No-Hassle" Refund (no reason needed, ever!) + Performance + Satisfaction Insurance GUARANTEE
Inside the Box
The Ionic Eye Beauty Massager comes with a warranty card, has a money back guarantee. The product is manufactured in China but is done so to Ultimate Lab's swiss design department's specifications.
The Ionic Eye Massager takes one AAA battery, which is included, and will last for ages, which is always a bonus as I am not fond of replacing batteries in things. I end up stealing them from other items but since the massager needs only a little bit of power from the battery, you won't have to replace it very often.
Here is my short and sweet demo video on how to use the Swiss Ultimate Ionic Beauty Massager
:



If you would like more information on the
Swiss Ultimate Sonic-Ionic Infusion Wrinkle Eraser
please check out the following link:
Living Daily news article on the science behind sonic-ionic infusion
Or just use the Amazon link above and get your own today!
Note: Your Swiss-Ultimate massager will come in either pink, like mine, or white, also very pretty. At this time a choice is not offered, but don't you just love surprises? I know I do!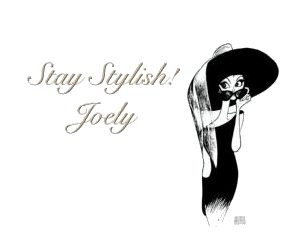 I love comments! Please join in discussion, ask questions, or leave tips for other readers. Comments truly are the driving force behind any blog as it helps the blogger to know what you, the reader want to see more of!
Please Join my Facebook Group

Also On: