Disclosure: Referral Links are in this post.
Ladies, when I find a brand that just feels right I like to share it with you. When I first started my blog I wrote about a pair of shorts I found at a local boutique by Kut From the Kloth. I also, awhile ago, received a Kut from the Kloth blouse in a Stitch Fix shipment. I have been wanting to get more of this line ever since then and I finally have.
Fashions from Kut From The Kloth feel so good when you wear them and they fit so well. I am wearing jeans and a top from Kut From the Kloth.
The top is called
Zelene
, which is on sale now.
I have to say that the jeans are like nothing I have ever worn before. So incredibly soft, slimming, and will make your behind look amazing!
The detail on the top is so much fun, with this playful pattern, plus the edging around the collar, and button area is fantastic.
I love this floral watercolor pattern on the shirt, as well as the light material so you won't get too hot wearing it in the summer.
In tops I get my usual size, but in jeans you will want to size down. Yes ladies, I said down a size! It feels so good to fit into a smaller size doesn't it! Kut from the Kloth jeans are quite long however so you will need to decide if you want to have them altered if you are a shortie like myself, or you can cuff them, which is completely in style right now.
I styled my outfit with a simple tote, and light colored bracelet, given to me by a friend in my fashion exchange group, and floral necklace. I went bold with my shoes, since they matched the top perfectly, and I have very little chance to wear this color of shoe. I received so many compliments on this outfit at the grocery store I was both flattered and rather surprised. I mean sure it is a great look but I literally was complimented by women both younger, and women older than myself. Which proves that this style of fashion speaks to ladies of all ages.
At five foot three and one half, yes I count the half inches, and going between 142 to 150 pounds – fluctuating quite a bit, and being almost 46 years of age, I can tell you ladies, that Kut From the Kloth has styles you will want in your closet! Kut From The Kloth also has a Plus Size Denim section as well.
You can shop Kut directly online, or you will also find that fashion subscription services are including them in their shipments regularly, such as Wantable Style Edit, and StitchFix.
I will have several posts coming up in the near future, featuring Kut From the Kloth items as I have made Kut one of the main staples in my wardrobe. You could say that Kut From the Kloth has made my personal cut!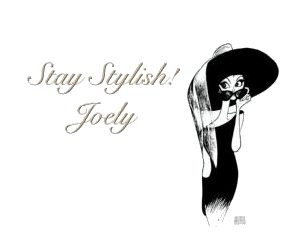 I love comments! Please join in discussion, ask questions, or leave tips for other readers. Comments truly are the driving force behind any blog as it helps the blogger to know what you, the reader want to see more of!
Please Join my Facebook Group

Also On: