Disclosure: This is a Fashionista Event and a promotional item was provided to me. Hosts for this event are Still Blonde after all these Years and ModlyChic
Father's day is a day to recognize not only our biological fathers, but the men who have made a positive influence on our lives both in childhood, and in adulthood. Perhaps the man you want to honor on this day is your father, or the father of your own children, or a man who stepped in and became a father figure to you or your children. Whomever this man is, or whoever the men are, if you are lucky to have more than one wonderful man in your life, we want to give them only the best on Father's Day, however, I have to admit something …
I am horrible at shopping for men!
Granted I can find a hundred things I would love for my husband, but will he really love them? Hey I am all about fashion but I can only give my husband so many watches, or sweaters before they just lose their meaning. World's Greatest Dad Mugs, Tee shirts, ties… oh please! These men have taught us so much from survival skills, to pitching a tent, to how to cook on a grill. Let's give them something they will not only want, and need, but deserve this Father's Day.
Yes I Used To Be Blonde.
Just look at your hubby's, or father's face, and be sure to give him something he will truly love.
Ladies, do not dispair! Cabela's has a wonderful Cabela's Father's Day Sale full of excellent gift ideas for every type of man! Some men are rugged and want the outdoor adventure, while others may be more of the master chef enjoying the family cookouts, while some men are laid back and love nothing more than a day in the sun fishing, whatever personality your special man has, Cabela's is ready to arm you with the best gifts available for Father's Day 2015.
Starting Thursday, June 11 through Sunday, June 21, 2015, you can capture amazing savings on quality outdoor equipment such as shooting gear, fishing equipment, gill items, watersports necessities, and so much more, even the perfect items for the RV camper!
Psst: Great Father's Day sale starts June 4 through June 21, Father's Day. Also, don't miss Free Shipping on clothing & footwear – $49 min starting June 4.
My husband is more of the outdoor adventure type but we do a lot of grilling as well. We have always wanted to own our own kayak and start getting involved in the sport. This year my plan for him is to get him a kayak! The Cabela's Father's Day Sale has several to select from and all of them are on sale like this Old Town® Heron 9 XT Kayak and it also has a mail in rebate!
Old Town® Heron 9 XT Kayak
Adjustable Comfort Flex seat with extra padding
Stern hatch provides space for storing gear
Adjustable foot braces and thigh pads ensure control
Beginning and recreational paddlers who want a little extra out of an entry-level kayak will like what they see in this model. Sit back and relax in the adjustable Comfort Flex seat with added padding that delivers cushioning for long hours on the water. Stern hatch for storing your daily essentials. Adjustable foot braces and thigh pads ensure boat-stabilizing control. Other highlights include: paddle keepers, cup holder and comfortable carry handles for easy transport.
9.5'L x 28.5″W.
Wt: 39 lbs.
Wt. capacity: 300 lbs.
Colors: Black Cherry, Lemongrass, Sunrise Yellow.
Now of course I want to keep my hubby safe, so I also want to get him this Cabela's Vista Paddle Life Jacket.
Contoured foam fits the form of your body
Open sides maximize paddling mobility
Four adjustment points for a custom fit
Padded shoulder straps for all-day comfort
Hit the water in your canoe or kayak with a PFD crafted with the freedom of movement necessary for paddling. Cabela's Vista Paddle Vest PFD is simple, lightweight and comfortable. Flexible, contoured foam fits your body allowing you the mobility to paddle freely across the water. Great for fishing, open sides maximize movement for casting. Four adjustment points ensure a secure, custom fit on various-sized boaters. Soft, padded shoulder straps for all-day comfort. Jacket-style zipper and adjustable waistbelt. Imported.
Sizes: S/M, L/XL, 2XL/3XL.
Color: Mango.
Now maybe you and your hubby are not into watersports but don't worry Cabela's Father's Day Sale has so much more to delight the man in your life with! In fact I also want to get my hubby the Cabela's Roasted Garlic & Beer BBQ Pellets for when he grills for us after a long day of Kayaking! He is always running out of pellets so I know this is something he will truly love receiving as a gift for Father's Day.
Cabela's Roasted Garlic & Beer Wood Pellets
A well-balanced blend of seasonings
Top-notch flavor
All-natural pellets
Infuse some tried and true flavor into everything you grill with Cabela's Roasted Garlic and Beer Blend Barbecue Pellets. All-natural pellets contain a well-balanced blend of seasonings for top-notch flavor. Made in USA.
Size: 20-lb. bag.
The men in our lives do so much for us. I know my husband has been a wonderful step father to my kids, and does so many things for our family. From building things for our home, to taking care of the pets and showing his gentle side, to helping me pick out the perfect color of nail polish or just sitting on the patio sharing a glass of wine.
Get the special man in your life something meaningful, something special, and something he will remember always. Get him something from Cabelas.
Shop Cabela's Father's Day Sale and save up to 50%
Oh and while you are here ladies, we love entering giveaways don't we!? Cabela's is sponsoring this giveaway event below so please take a moment for your chance to win a $300.00 Cabela's Gift Card! Give it to the man in your life, or keep for yourself, we won't tell anyone if you do! And don't forget to check out Coupons .com for great Father's Day Deals!



Note: This Giveaway runs from May 28 to June 12 and us open to US/Canada 18 and older
#CabelasGiftsForDads
a Rafflecopter giveaway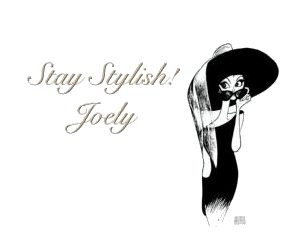 I love comments! Please join in discussion, ask questions, or leave tips for other readers. Comments truly are the driving force behind any blog as it helps the blogger to know what you, the reader want to see more of!
Please Join my Facebook Group

Also On: