Disclaimer: Referral Links are used in this article. I may receive a credit to my account if you use my links and make a purchase.
My previous reviews of Birchbox.
Ladies it is with sadness, that at least for now, I say goodbye to my good friend Birchbox. My love affair with birchbox started one year ago. In fact I just received my one year anniversary gift. Is it wrong of me to break up with them right after they give me a gift? Maybe so, oh well.
May 2015 Birchbox Anniversary / Breakup Review
I will always love Birchbox, they were my first box after all, but things have gotten stale, predictable, and I am indifferent now.
Things have got to the point that what I will miss most about my monthly Birchbox is the pretty packaging, which is beautiful to look at, but it's what's inside that truly matters, and I have to finally confess, it just isn't enough.
Maybe I have just tried to love Birchbox for too long, even going the extra distance by subscribing to the upgraded version for an extra 20.00 per month. I tried to allow Birchbox to redeem itself, but alas, it was a fruitless effort.
It's not that they didn't try. Maybe its not them, maybe it's me. I just was not wowed by the full size upgrade items. Not for an extra 20.00 per month anyway.
Honestly the point system kept me hanging on for the longest time. Being rewarded for such simple task as a short review on their site was motivation enough to keep the relationship going. It's fun to go spending points in their shop, which is amazing by the way, spending points instead of cash! Especially fun when broke and having a need to go shopping online! As an Ace I never needed to pay shipping, so shopping with Birchbox for one item, or two, when I had little funds to spare was awesome.
Yes ladies, Birchbox has a strong appeal. Birchbox always responded when I had a concern or question, did it's best to rectify any issues, and has been like a friend for a year now, hopefully we can still be friends, just not so involved.
However Birchbox can be rather spacey at times, not really noticing me as an individual. Often times I would receive the same items that I already had or too many of the same type of items. The problem with that is I wanted new experiences, I wanted to be surprised, and that is where the predictability came into play.
When it came to the full size Beta Upgrade items, they just didn't live up to the hype. Or maybe the "hype" was all in my mind. I clearly had higher expectations.
I do respect Birchbox however, and I feel for someone else, Birchbox is a wonderful match! I do not want to dissuade you from giving Birchbox a try!
So, maybe all good things must come to an end, or at least a pause. Maybe after trying out some other boxes I can come back and give Birchbox a try again. Just remember please Birchbox … We were on a break.
So finally, without further ado, here is my May 2015 Birchbox:
Curation by Blogger Emily of Cupcakes and Cashmere
Included in this month's box is a 15% off coupon to domino.com and a 75% off the subscription fee. Also on the flip side of this card is a recipe for Linguini Al'arrabiata.
I love the soft yellow and golden hues of the box. I save all of my boxes from Birchbox for something, I don't know what yet, but something.
The Perfume – Amazing!
For me the big surprise of this box was the perfume sample. I love it! I am not a fan of getting perfume samples because I am very particular when it comes to fragrance. Also if I want to sniff perfume I can spend an hour at the mall anchor stores. However, I am glad that I received this one! I am impressed English Laundry! Thank you birchbox.
It is a spicy yet sweet scent with good staying power. As the sweeter top notes dissipate it leaves an earthy warm base note behind.
Duplicates Anyone?
I have sampled Naobay, as well as Macadamia Professional. I love both of these products, but was not excited to see them again. I already know if or if I do not love them enough to purchase them.
I want excitement, I want something different. These were not a complete let down, but would have been if I did not care for the products, and that has happened to me in the past as well.
The Lipstick is One of My Full Size Items
I love anything Smashbox and am happy to be able to give this Photo Finish Primer Water a try. I have sampled it and it seems nice, we will see how it performs with further use. I currently use their regular primer, so I expect to love this.
While I have complained a lot about getting too many black mascara samples, last month Birchbox sent me a great one from Lord & Berry which you can read about here. Again another black mascara sample, but again a great one! I will never be able to use all the black mascaras I have in my makeup stash, but at least Birchbox is sending me some I love!
I do not like this lip color, although I love Laura Mercier and it is a very good brand. I just wish it was not reddish orange. Oh well. I will use it, but only on occasion. This is one of my two full sized items from the Beta Upgrade box.
Last Item, Cargo Shadow, Full Sized, and Swatches
The last item, another "full size" is the Cargo Eyeshadow. A lovely light frosty brown color. The reason I use italics around full size is because when I previewed my box it showed a palette. I am not the only one to have complained that if Birchbox is going to show us a palette they should send us a palette. They should know women better than to tease us in such a way. Our heightened expectations were already set up for a big let down in only getting one color, although it is a big pot of color! You can't see it well in the swatch (lower right corner) but with primer and in person will look better.
The lippie color swatch (lower left) is almost comically bright. Its a reddish orange color and I'm not a fan. I can see this working with very select outfits, and looks, but it won't get tons of use by me.
Overall, not a horrible box, and if all of the items were new to me products I would be very pleased, but just not enough to make me want to stay, because they are not all new to me, the color is way off for my skin tone, and style, and well, I just don't know what else to say.
The fact is, I upgraded to the Beta box to try to salvage the remaining good out of the relationship, but for 30.00 I just can't validate the expenditure, or lack of true joy upon opening my boxes anymore.
On a final note, I want to say to Birchbox, I have for the most part, enjoyed the process. I have learned a lot from you, and I respect you as a company. No hard feelings. You know I will probably come back in time.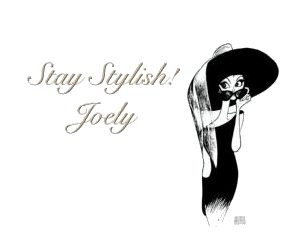 I love comments! Please join in discussion, ask questions, or leave tips for other readers. Comments truly are the driving force behind any blog as it helps the blogger to know what you, the reader want to see more of!
Please Join my Facebook Group

Also On: