Disclosure: I received this In Spirit top to facilitate my review. Affiliate links are contained within this post. If you make a purchase using one of my affiliate links I will receive a commission.
If you ever wondered if you can wear black in spring and summertime, the answer is yes, you can! In this article I will show you just how to do this with a focus on a top from Covered Perfectly.
The stylish, and easy wear Covered Perfectly fashions are perfect for women over 40, or any age, but they are super comfortable too. The fabrics breathe and do not cause you to over heat or sweat in warmer weather.
This Limited Edition Top features a unique artistic design by world renowned artist Mindy Seeger called "In Spirit". You won't find this design on any tops anywhere else but Covered Perfectly!
In Spirit Limited Edition Top from Covered Perfectly
The special material is called Micromodal and feels incredibly soft on your skin.

Once this top is gone, there won't be any more, which is why I selected it when Covered Perfectly asked me to showcase some of their items. I will be featuring another top from Covered Perfectly soon. This beautiful top however was at the top of my list because Covered Perfectly does sell out of some of their items! I was so sad when they sold out of another top I wanted so I knew I had to snatch this one up before they were all gone!
All of Covered Perfectly's fashions are made in the U.S.A. which is to me a major selling point!
Covered Perfectly also offers free shipping and returns in the U.S.A. which is another major selling point.
Shipping to Canada and Mexico also available.
In order to capitalize on the spring or summer look when wearing black keep in mind a specific color palette. If your black item does not provide you with a starting point the way mine does, just decide on one of your own. My In Spirit top provides me with a starting point. Hues of turquoise, blue, and teal, and a hint of green are already in the print. I selected my accessories to build around this already established color palette.
Don't worry about being too matchy-matchy. Your bag does not have to match your shoes perfectly, your accessories do not have to be a perfect match either. Just keep in mind your overall color palette, and be sure those colors compliment each other. Try to stick with two or three overall colors to keep it simple and not to overcomplicate the overall look.
Even the Bright Kansas Sky Matches This Ensemble!
I could not have hoped for a more picture perfect day for taking photos. My daughter and I decided to take our photo shoot to a near by fruit market called Rees. Rees Fruit Farm has been around since I was a child, actually since 1900!
Covered Perfectly – Perfectly Comfortable
Truly, Covered Perfectly could have named their business Perfectly Comfortable because that is how their clothing feels! From the texture, and softness of the fabric, to how breathable it is in 80 degree weather, to how easily it moves with you while you are shopping and eating sweet treats, Covered Perfectly has me feeling perfectly comfortable all day long! Their fashions are not the type you want to peel off the moment you get home, in fact I could lounge around in their clothing the same way I could my favorite pajamas!
Summer Fun and Sweet Treats in Perfectly Comfortable Clothing from Covered Perfectly
To really make a black clothing item cohesive with spring or summer play up the fun colorful accessories. Details matter. It is okay to go a little overboard sometimes when it comes to accessories. Although my golden rule is always "less is more" sometimes having an extra dose of fun is key.
My great grandmother always said, put on all of your accessories then take at least one item off. In this case, when trying to bring the warmth to a darker clothing article, we don't have to edit so much.
Have Fun With Color!
I can not tell you how much fun I had styling this In Spirit Limited Edition Top from Covered Perfectly. In fact the hardest part about it was deciding which of many ways I could go with it. Originally I had a long golden tassel necklace picked out along with some killer black wedge sandals but then when my daughter and I decided to go to the fruit market I wanted to go a little more casual so this was the end result.
Truly when you have a great focal point such as this micromodal artistic top, the options are limitless, providing you have some great accessories to play around with. That is why I always say to focus on having a closet with excellent building blocks, and let your accessories make them shine.
Covered Perfectly is a wonderful place ladies to start your wardrobe building blocks. With a huge selection of comfortable, stylish, choices, including plus sizes, perfect for the fashionable lady over 40 or not!
Note: For a limited time the Limited Edition In Spirit Top is only 39.95 (regularly 49.95).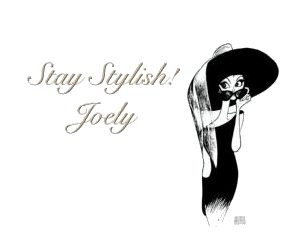 I love comments! Please join in discussion, ask questions, or leave tips for other readers. Comments truly are the driving force behind any blog as it helps the blogger to know what you, the reader want to see more of!
Please Join my Facebook Group

Also On: