Once again Beauty Care Choices brings us an amazing product for review and a drawing too! Instantly Ageless OMG! is a highly sought after and discussed miracle product that replaces the need for Botox injections.
Instantly Ageless OMG!
I want to say thank you to Beauty Care Choices for being such a wonderful sponsor of so many drawings here on Fashion Beyond Forty, and for giving us the chance to see this product up close and personal.
First, some information from Beauty Care Choices about Instantly Ageless OMG!
Instantly Ageless OMG! is a revolutionary Cosmeceutical Serum that works in Minutes to reverse the signs of aging. This clinically-proven formula is perfectly safe, effective, fragrance free and lasts up to 8 hours depending on the skin type.

Diminish fine lines and wrinkles.
Minimizes lines around the eyes called "Crows Feet".
Reduces or eliminates frown lines between the eyebrows.
Erase the appearance of dark circles and puffiness under the eyes.
Smooth lines around the upper and lower lips.
Shrink the appearance of pores and improve skin texture.
Instantly Ageless OMG! Comes in two sizes, the 10 piece for 40.00 USD and the 25 piece for 65.00 USD. Each vial will give you 2 to 3 applications depending on how many areas you use it on.
Also the results can last up to 8 hours but depending on your skin type it may not last as long.
Here is my demo video:



Below you will see my "After" photo as promised in my video. Due to the time it takes for the Instantly Ageless OMG! to fully set up I didn't want to prolong the video any more so I added in an after photo here:
"After" Photo


No photo editing has been done to the above photo, no "beauty face" has been used. I have on no makeup.


Enter below for your chance to win one 10 count of Instantly Ageless OMG!
Instantly Ageless OMG! from Beauty Care Choices
If you are on a mobil device you may want to use this widget to enter:
Instantly Ageless OMG! from Beauty Care Choices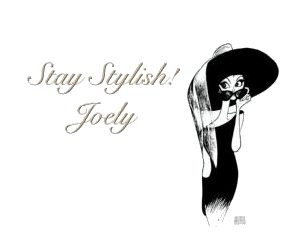 I love comments! Please join in discussion, ask questions, or leave tips for other readers. Comments truly are the driving force behind any blog as it helps the blogger to know what you, the reader want to see more of!
Please Join my Facebook Group

Also On: